Marque to meet emissions target
"Amazing" 72 per cent of Lexus sales were electrified last year as company continues to reduce tailpipe pollution.
Posted on 07 January, 2022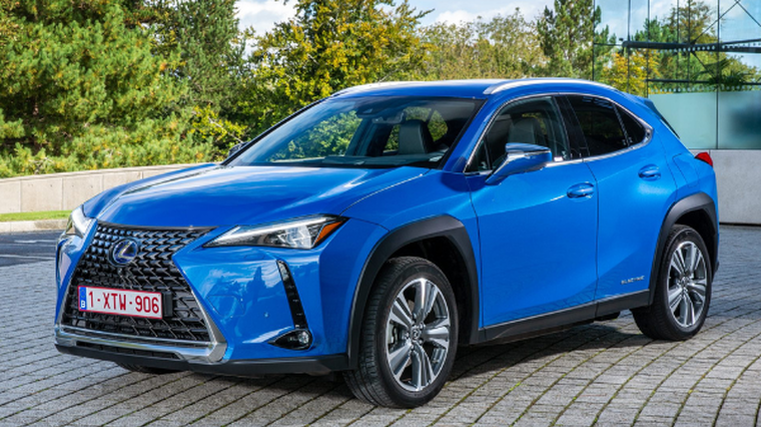 More than two-out-of-three new Lexus passenger cars or SUVs leaving the marque's stores last year were electrified with hybrid powertrains.
Andrew Davis, general manager of Lexus NZ, says: "During 2021 we saw more than a 26 per cent increase year to date in electrified sales.
"This is expected to continue as we increase our range to include battery electric vehicles [BEVs] and plug-ins [PHEVs].
"The acceleration of the development and acceptance of the EV has been extraordinary. Our customers are taking to them, and our sales are increasing as they can see the benefits of cleaner driving and lower fuel costs.
"An amazing 72 per cent of Lexus sales in 2021 were electrified and the total CO2 was just 142g/km."
As a result, Davis says Lexus is well-positioned to meet the government's proposed emissions requirements.
And the just-released battery electric UX300e, pictured, and plug-in hybrid NX450h+, which is due to arrive early this year, "will further contribute to the emissions reduction programme".
Longer term, emissions from Lexuses are expected to reduce further following an announcement by Toyota Motor Corporation that all its models will be BEVs by 2035.
In mid-December, Lexus revealed a line-up of four concept electrified vehicles including a sedan, SUV and potential pure-electric successor to the LF-A V10 hyper-car.
Davis notes Lexus NZ sales in 2021, which came in at 1,006 compared to 1,638 in 2020, were bolstered by key developments in its dealership network.
These included a new Lexus of Tauranga opening early in 2021, while Lexus of North Shore received a complete renovation and refit.