March issue out now!
Entry-certification inspection organisations mull the costs of new regulations, hear how dealers are emerging from Holden's shadow, Honda NZ explains its shift to an agency model, comprehensive industry statistics, plus much more.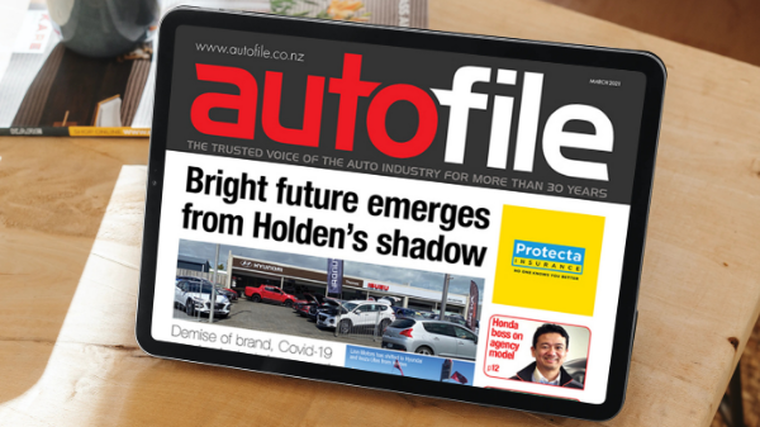 Five entry-certification inspection organisations – VINZ, the AA, VTNZ, Drivesure and Canterbury Vehicle Compliance – are weighing up the costs of extra regulation because of new auditing and reporting requirements.
The AA warns there will be a financial impact on its services and compliance costs.
A bright future is emerging from Holden's shadow. Brian Trebes, of Linn Motors in Waikato, talks about the marque's demise, and shifting to Hyundai and Isuzu Utes. We also chat with Clive Linn, Holden's longest-serving dealer principal in New Zealand, about the business his father set up.
We get the lowdown on Honda NZ shifting to an agency model network. Nobuya Sonoda, managing director, explains what it and the marque's e-commerce platform are all about. "The changes are about managing our operations to ensure they're fit for the future."
Used-vehicle importers are being warned the normal three to four-week wait for stock to arrive from Japan may end up being a few months, reports Autohub's Frank Willett. That's because there is so much pressure on the global supply chain in the wake of Covid-19 disruptions.
• Tony Everett, of the MTA, warns more business may suffer from income loss and higher costs if we are forced to continue shifting between Covid-19 alert levels.
• The company that owns 2 Cheap Cars is looking to expand its market share after listing on the NZX. At launch, its 45.5 million ordinary shares were priced at $1.30 to value it at more than $59m.
• Mark Stockdale reflects on his 16 years with the AA before joining the MIA as its principal technical adviser.
• The MTA says there's insufficient details about the clean-car import standard (CCIS) and Climate Change Commission's draft advice for car dealers to make big decisions yet.
• The MIA is emphatic – even with penalties reduced until 2025 – without incentives the CCIS' targets "will be impossible to reach and with incentives it's likely they still will not be reached".
• European Motor Distributors is lobbying for a feebate scheme to help lower the cost of electric cars at the point of purchase. Plus: What Toyota NZ and Drive Electric have to say.
• AA Motoring has signed up Jacanna and Bordercheck as its providers of odometer verifications in addition to JEVIC.
• Todd Fuller, of AdTorque Edge, explores why it's important for dealers to retain customers for future success.
• In-depth statistics on light-vehicle sales and stock, Brendon Leitch interview, industry movers and much more.
To read the March edition of Autofile, click here.