Mainfreight defies difficult times
Company positive as revenue and profits are on the up, but boss remains cautious of further Covid threat.
Posted on 15 October, 2020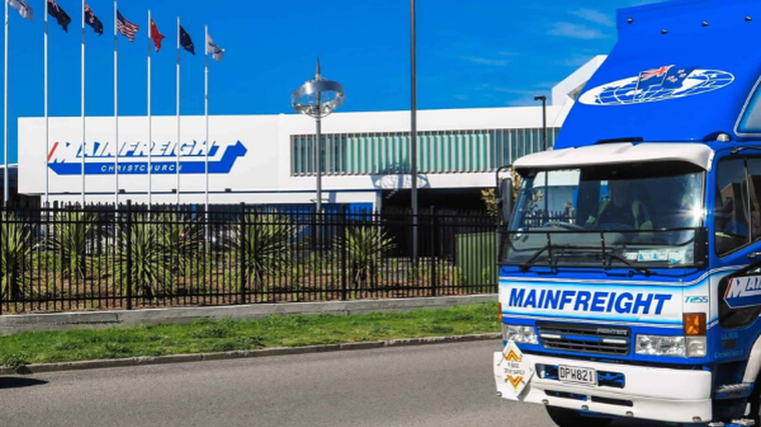 Mainfreight is hailing improvements in its revenue and profit over the past six months despite the challenges posed by the coronavirus pandemic.
The global freight group's revenue climbed an estimated 7.2 per cent to $1.6 billion over the six months to the end of September compared to the same period of 2019. Profit before tax leapt 23.4 per cent to $102m.
Investors were told in a market update to the NZX that Mainfreight was "cautiously optimistic" about business in New Zealand, where revenue was up 4.4 per cent over the same time frame to $378.7 million. Meanwhile, profit before tax in its operations here increased 8.9 per cent to $37.3m.
Mainfreight notes the loss in traditional international tourism was "offset by increased domestic tourism and returning New Zealanders".
The estimates were part of an investor presentation day on October 14 and came ahead of the company releasing its half-year results for the 2021 financial year on November 11.
While Covid-19 caused struggles for much of the economy, Mainfreight managed to open its Levin transport branch during the six-month spell, its new Tauranga facility was completed, and three other facility builds are in the pipeline in Gore, Spring Creek and Whakatane.
The company tips growing freight volumes in the coming months and seasonal increases in trading pre-Christmas are expected.
Its Australian operations had an 11.8 per cent revenue increase over the half year to A$403m (NZ$433.5m), as well as a 99.1 per cent increase in profit before tax.
Don Braid, group managing director, says the outlook remains positive but he remains cautious of secondary Covid-19 infection rates affecting economies further.
He said capital expenditure was likely to increase in the 2022 financial year after a conservative approach this year.

* Excluding FX: 5.2% over last year