Lockdown pummels sales of imports
Registrations for used cars and commercial vehicles took a dramatic fall in April because of restrictions to help contain the spread of Covid-19.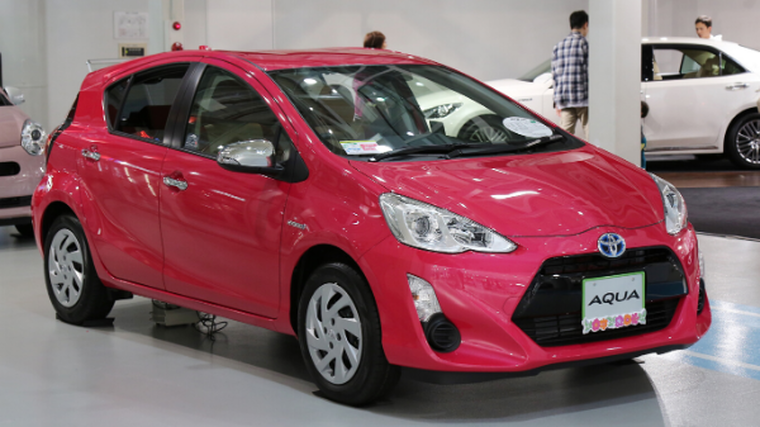 There were 622 used-imported passenger vehicles registered in New Zealand last month as the Covid-19 lockdown saw sales plummet.
This was down by 94.3 per cent when compared to 10,883 sales in April 2019 and was a drop of 92.7 per cent compared to March 2020 when there were 8,565 registrations.
The Toyota Aqua was the top model in April, followed by the Honda Fit. Mazda's Axela was third, with the Mazda Demio and Suzuki Swift taking fourth and fifth spot respectively.
The Aqua, pictured, sold 26 units and had a 4.2 per cent share of the market in April, despite sales plunging 89.1 per cent on the same month of last year. The Fit had 23 registrations, a 95.3 per cent decrease from April 2019, and the Axela sold 21, which was 96.4 per cent down on a year ago.
As the Covid-19 lockdown dealt trading a massive blow, most marques saw sales figures for used imports drop by more than 90 per cent from the same month a year ago.
Toyota continues to dominate the overall market and remained the most popular marque during April with 145 sales for 23.3 per cent of the market. However, the brand's performance was a 93.8 per cent decrease on the 2,392 registrations in April 2019 as the coronavirus lockdown had a dramatic impact on sales.
Nissan was second for the month with 119 units, a market share of 19.1 per cent, and Mazda was third on 78 registrations, for a market share of 12.5 per cent. Those two marques suffered substantial drops in registrations compared to the same month last year, falling 94 and 95.9 per cent respectively.
For the year-to-date, Toyota accounts for 25 per cent of the market, or 7,914 units, while Nissan and Mazda have a 19 per cent and 15.8 per cent slice of business respectively.
April inevitably brought widespread decline around the regions as the nationwide lockdown dealt a blow to the automotive industry and the economy at large.
In the main centres, Auckland saw sales drop 95.1 per cent to 248 units when compared to 5,031 in April 2019. In Wellington the figures fell 94.2 per cent to 51 registrations, and Christchurch's numbers dropped 92.6 per cent to 106.
Commercials hit by drop
There were 87 used-imported commercials registered for the first time last month, which was down by 89.7 per cent compared to 848 in April last year.
April 2020's total was also down on March of this year when there were 691 sales – or by 87.4 per cent.
The leading marques all saw their numbers drop by 80-plus per cent compared to a year ago. However, Toyota stayed on top with 34 registrations for a market share of 39.1 per cent. Its Hiace remained the leading model with 27.6 per cent of April's market thanks to 24 registrations – a severe drop from the 210 in March.
Nissan was runner-up on the marques' ladder in April with 29 sales for a share of 33.3 per cent, and Isuzu was third with six units and 6.9 per cent.
Nissan's Caravan was second in the chart with 11 sales and a 12.6 per cent share of the overall total, while its NV200, NV350, Vanette and Isuzu's Elf all managed five sales during the month.
So far in 2020, Toyota has sold 1,107 used commercial vehicles for a 44.5 per cent slice of the market. Nissan is in second spot with 635, or 25.5 per cent.
All of the regions suffered a drop in used commercial trade during April when compared with the same month of 2019.
In the major centres, Auckland suffered a 91 per cent fall, with sales figures plunging from 378 in March 2019 to 34 last month. Wellington's numbers fell 89.1 per cent over the same period, from 55 sales to six, while the number of units registered in Christchurch decreased 85 per cent, from 100 to 15.