Insurer scores 'good' ratings
DPL Insurance welcomes report and aims to maintain "responsible and sustainable" business.
Posted on 23 August, 2021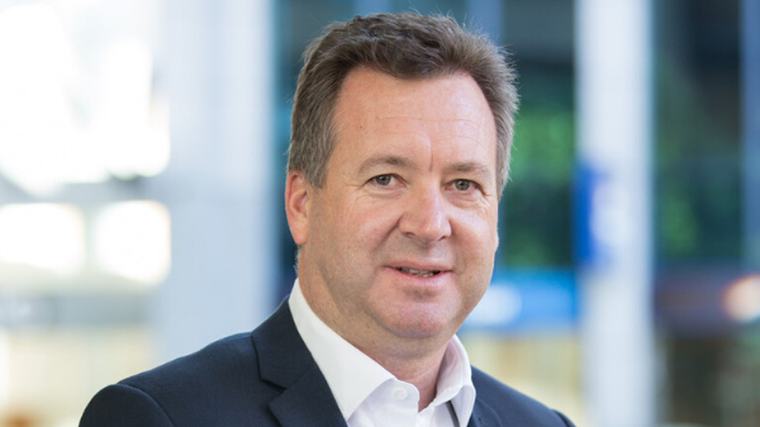 DPL Insurance, the parent company of Autosure, has won praise for its balance sheet strength in the latest assessment from a global credit rating agency.
AM Best has affirmed DPL's financial strength rating as B++ and its long-term issuer credit rating of "bbb", which are both the equivalent of "good". The outlook of the company's credit ratings is described as stable.
"The ratings reflect DPL's balance sheet strength, which AM Best assesses as strong, as well as its adequate operating performance, limited business profile and appropriate enterprise risk management," says the agency in a statement.
"The ratings also factor in a neutral impact from the company's ultimate ownership by Turners Automotive Group."
James Searle, pictured, general manager of DPL, says he is delighted at the latest ratings in a market that continues to be disrupted by the challenges of the coronavirus pandemic.
"This time last year we had the pleasure of having our rating increased, which was unusual against the backdrop of the first Covid-19 lockdown," he adds.
"To have it reaffirmed this year is a real acknowledgement of our sustainability and the trajectory this business is on.
"It's all about having a sound financial footing so we can be around to pay customers' claims in years to come.
"We always look to improve our ratings and it's about executing on our strategy of being responsible and sustainable."
'Controlled growth'
AM Best notes DPL's balance sheet strength assessment is underpinned by its risk-adjusted capitalisation, as measured by Best's Capital Adequacy Ratio (BCAR), which remained at the strongest level in fiscal year 2021.
"This reflects the company's controlled growth, robust underwriting performance and appropriate retention of overall earnings," notes AM Best.
"A partially offsetting balance sheet factor remains the significant volume of intangible assets arising from the company's acquisition of Autosure's insurance business in 2017, including goodwill items relating to the brand name and acquired agency relationships."
DPL's operating performance is viewed as adequate after the company reported a five-year average return-on-equity ratio of 10.4 per cent in the fiscal years from 2017-2021.
Technical performance has improved over the past four years, with the combined ratio moving to 83.9 per cent in fiscal year 2021 from 102.7 per cent in 2018.
In addition, given the lower usage of motor vehicles due to the Covid-19 pandemic, the company saw reduced claims costs in its mechanical breakdown insurance (MBI) and guaranteed asset protection lines of business in fiscal year 2021.
Investment returns remain a key driver of DPL's operating performance, with an average net investment yield – excluding gains and losses – of 3.2 per cent over the last five fiscal years.
AM Best views the company's business profile as limited "given its niche and relatively modest scale of operations".
The agency says it considers DPL's approach to risk management to be appropriate given the size and complexity of its current operations.