In disguise – or not
Blue oval's camouflage hides part of ute while showing off the rest.
Posted on 11 October, 2021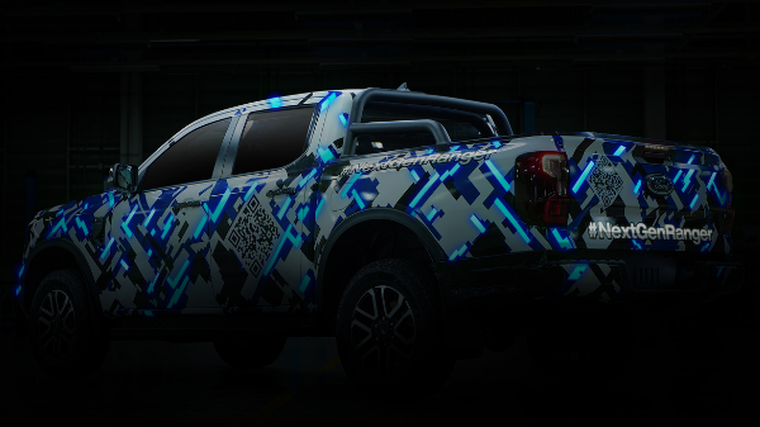 The next-generation Ranger has been hitting the roads of Australia and Thailand in Ford's latest camouflage.
The disguise is inspired by the block pattern on the Bronco R Baja racer and mountain ranges.
It uses hundreds of blue, black and white blocks in a pixelated pattern to break up the appearance of the ute's underlying shape while it's still under development.
While Ford is not trying to hide the fact this is the #NextGenRanger thanks to the hashtag and QR code built into the pattern, it doesn't want to fully reveal the final design just yet.
Designed by a team at Ford's design centre in Melbourne, the camouflage pattern creates an optical illusion that makes it difficult to pick out exterior features in sunlight, while a reflective element helps hide the vehicle's shape at night.
"We were asked to develop a camouflage that allowed you to clearly see this is the new Ranger but not see it at the same time," says Leigh Cosentino, design manager at Ford Australia.
"The inspiration originally came from the Baja livery Ford has been using as I'm a huge fan of motorsport it's hard for me not to be obsessed with machinery like that," adds Lee Imrie, the Ford Australia designer who developed the pattern.
The wraps will finally come off the next-generation Ranger before the end of this year.