In depth: Emissions rule changes
Autofile Online examines proposals to shift used imports to Euro 5 and new cars to Euro 6. Plus: disability vehicles and two-wheelers.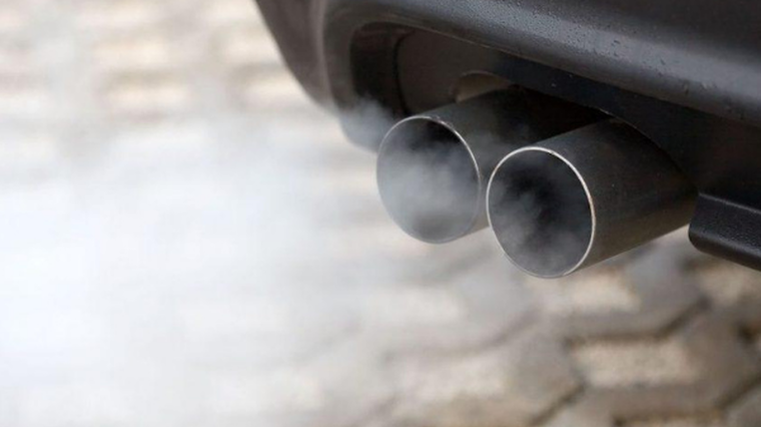 The proposed implementation timeframes for Euro 6 balance protecting the health of Kiwis and ensuring adequate vehicle supply.
That's one of the messages the Ministry of Transport (MoT) is trying to get across during consultation on updating the Land Transport Rule: Vehicle Exhaust Emissions 2007. The proposals include:
• Rapidly shifting the minimum requirement on used imports from Euro 4/IV to Euro 5/V – 5 is for light vehicles, V applies to heavies.
• Phasing in Euro 5/V to Euro 6/VI on used imports and new vehicles in several steps between late 2024 and the start of 2028.
• Introducing an emissions requirement for mopeds and motorcycles.
The MoT states: "New Zealanders need to continue to have access to vehicles at prices they can afford while we seek to reduce air pollution.
"Although implementing Euro 6 as soon as 2024 would result in the greatest levels of avoided social harm, if the notice period is too short it will be difficult for distributors to source vehicles meeting the new standards and or with appropriate testing documentation.
"That could restrict models available to consumers and drive up prices. In contrast, leaving the transition too long means continuing to accept social harms that are inequitably felt in our country."
Rule for new imports
For new light vehicles, the MoT wants to introduce Euro 6d for newly introduced models – that's to say models not previously sold here – 18 months after the amendment rule is published in the New Zealand Gazette.
For existing models of new vehicles, the aim is to bring in the Euro 6d requirement 30 months after publishing the updated rule.
For new heavy vehicles, it's proposed to introduce Euro VI-C for newly introduced models 15 months after the rule is published.
For existing models of new vehicles, the aim is to make Euro VI-C a requirement 27 months after it's published.
The proposal is to move to a Euro VI-E for all new and used heavy vehicles from November 1, 2026, at the latest.
The MoT says: "Aotearoa has historically aligned with Australia on emissions standards as our proximity means distributors of new vehicles treat us as a single market.
"Most of our brand-new vehicles are also approved for sale [homologated] to the Australian Design Rule [ADR] Australia uses to mandate Euro standards.
"Australia is planning to move to Euro 6d for light vehicles soon although a date has not yet been confirmed. Their timelines for moving to Euro 6d are dependent on first improving their petrol quality, which may occur late 2024."
The government adds Australia will move to Euro VI for heavy vehicles between November 2024 and November 2025.
"However, Australia is only planning to introduce the more moderate level standards of Euro VI – known as Stage C – and is not looking to introduce full Euro VI Stage E standards. This is due to their uniquely heavy-duty operating requirements, including road trains.
"If Aotearoa requires stronger standards, this could potentially have drawbacks as suppliers may find it less appealing to produce different to those produced for Australia.
"However, as most of the global market is already at Euro 6 – with Australia, Aotearoa, Russia and some developing countries being exceptions – it is not anticipated Aotearoa moving to Euro 6 would cause significant disruption for distributors."
The MoT says New Zealand currently has much stronger carbon dioxide (CO2) emissions requirements than Australia.
"Distributors have largely responded to this by supplying us with different volumes and models of vehicles. As a result, new brands and models have started to become popular in response to government policy to reduce CO2 emissions."
Meanwhile, buses used in public transport are already required to achieve Euro VI and, from 2025, new buses used in this way must be zero-carbon emissions to reduce climate-change impacts. It means the proposed amendment rule shouldn't cause any supply constraints on such buses.
Changes for used imports
For used light vehicles – petrol and diesel – the MoT proposes to mandate Euro 5 six months after the amendment rule is published. The idea is to then shift to Euro 6d 30 months later.
"We propose a phase-in of the Japan low-harm standards, which means full Euro 6d requirements including equivalent Japan standards will not be required for all vehicles until January 1, 2028.
As for used heavy vehicles, the plan is to roll out Euro V six months after publishing the rule before moving to Euro VI-C 27 months after it's published. The MoT proposes to shift to Euro VI-E all used and new heavy vehicles from November 2026 at the latest.
"Aotearoa imports a large number of used vehicles and almost all originate from Japan," notes the MoT. "The proposed amendment rule will require used imports to shift to Euro 5 next year. This is unlikely to cause supply constraints or price increases as 85 per cent of used imports already meet this threshold.
"However, there is a short-term risk that importers could be caught out when they have purchased vehicles overseas that, due to shipping or other logistical delays, could be blocked because they arrive after new requirements commence.
"To reduce that risk, the proposed rule states that as long as it has been successfully inspected, which can occur in Japan, ahead of the shift from Euro 4 to 5, it can still enter our fleet.
"Subsequently, used imports will be subject to meeting Euro 6. A phased approach for Japanese used petrol vehicles out to 2028 has been proposed. This is because Japan regulated a requirement for petrol vehicles to have emissions similar in strength to Euro 6 in 2018.
"Given used petrol imports are routinely seven to 10 years old, it will take until 2028 before there is widespread supply of used vehicles in Japan that meet Euro 6.
"Petrol cars cause less social harm than diesel ones, so a longer transition for used petrol cars is not expected to undermine the benefits of this proposal."
Disability vehicles
Used disability vehicles will be granted extra time to shift to Euro 6. For both new and used, the MoT proposes to introduce Euro 5 six months after publishing the amendment rule.
In addition, it is proposed new disability vehicles will transition to Euro 6 on the same timeline as new light vehicles – and for used models to move to Euro 6d from January 1, 2028, at the latest.
"Modified vehicles are needed by people with disabilities," says the MoT. "This doesn't usually pose an issue for new imports as they are bought new and then modified to suit the needs of its driver or passengers.
"However, supply constraints could occur in the case of used light imports as these will have already been modified and used before being imported."
Currently, distributors must apply for a case-by-case exemption to the director of land transport when they seek to import a disability vehicle that doesn't meet the required emissions standard.
While that would still be permitted, the MoT proposes to extend a time extension to used disability vehicles to reduce the need for distributors to apply for exemptions.
The proposed amendment rule provides a definition for light disability vehicles and allows extra time for used light imports to meet the stronger emissions standard.
Under the proposed amendment, a disability vehicle means a light vehicle used to transports someone with a disability and is modified to do either or both of:
• Enabling a person in a wheelchair to safely enter and exit it, and enable the person and wheelchair to be safely restrained while it's moving.
• Providing a person in a wheelchair or of limited mobility with assistance to enter and exit the vehicle by using a swivel or swing-out seat.
Rule for two-wheelers
The proposals introduce minimum standard for motorcycles and mopeds. That will be Euro 4, which will be brought in 18 months after the amendment rule is published. Euro 5 will apply from January 1, 2027, at the latest.
"Most major markets have required minimum standards on motorcycles, including the US, Europe and Japan since 1999," says the MoT. "Today, the majority of the global market requires emission levels aligned to Euro 5.
"No market has yet proposed a standard that's Euro 6 in strength. In contrast, Aotearoa does not currently require any form of minimum harmful emissions standard to be met for motorcycles and mopeds."
The government has little information on the standards of such two-wheelers entering New Zealand. However, it says the industry has suggested that many larger and open-road motorcycles sold here today are already built to Euro 4 and 5.
"In comparison, many lower-priced urban motorcycles and mopeds are built with no emissions standards at all, and so could emit more harmful pollution per kilometre driven than cars."
So what will be exempt?
In a nutshell, existing exemptions to the vehicle emissions rules will be kept and some new ones will be added.
The proposed amendment rule applies to vehicles that must be certified for entry into, or operation in, service. This means that some types, such as all-terrain vehicles, aren't included.
What's being proposed retains current rule exemptions and some extra provisions for motorcycle exemptions.
All existing exemptions are proposed to be kept. These are immigrants' vehicles, class MA special-interest vehicles, mobile cranes, vehicles specified as "low volume" that comply with the emissions requirements of the low-volume vehicle code, and military vehicles.
Exemptions proposed to be added are special-interest motorcycles, but not special-interest mopeds, and farm, enduro and trials motorbikes.
Click here for more about the Land Transport Rule: Vehicle Exhaust Emissions 2007. Submissions close on June 22.
Click here for a table on the light-vehicle proposals.