Highlander hits safety heights
Toyota's seven-seater impresses in ANCAP tests to achieve top rating. PLUS – video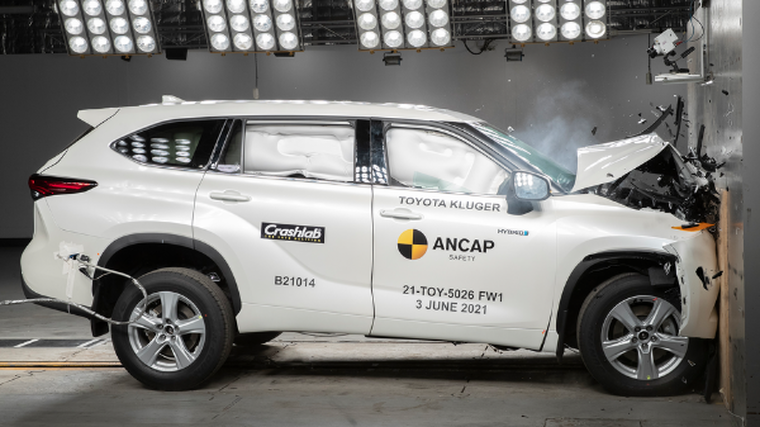 Toyota's fourth-generation Highlander has been awarded a five-star safety rating after scoring high marks in all key areas of assessment by ANCAP.
The seven-seat vehicle, known as the Kluger in Australia, was subject to the independent vehicle safety authority's most stringent 2020-2022 test protocols during tests in Sydney, Adelaide and regional New South Wales.
Experts say it impressed with its ability to avoid collisions with other vehicles when turning across their path through its standard offering of AEB Junction Assist.
High levels of performance were also recorded for the Highlander's ability to avoid collisions with pedestrians when the test vehicle turned into the path of someone crossing the road.
ANCAP also notes the occupants of all three seating rows are protected by side curtain airbags, while a fatigue detection system, intelligent speed assistance system and rear cross-traffic alert system are all fitted as standard.
Carla Hoorweg, chief executive of ANCAP, says: "This five-star ANCAP safety rating for the Kluger is good news for families and fleet buyers.
"With every new model generation, the highest levels of safety should be offered to provide consumers with immediate safety benefits as well as provide sustained road safety benefits for future owners and other road users.
"Toyota have sought to achieve the highest level of safety with the Kluger and succeeded."
The five-star rating applies to all Highlander and Kluger variants, including the 2.5-litre hybrid and 3.5-litre V6 petrol.
For more details on the vehicle's safety performance, click here.