Great first quarter for EV deliveries
2017 was a great year for electric vehicles and the pace continues for the first quarter of 2018, according to electric vehicle world sales database, EV-Volumes.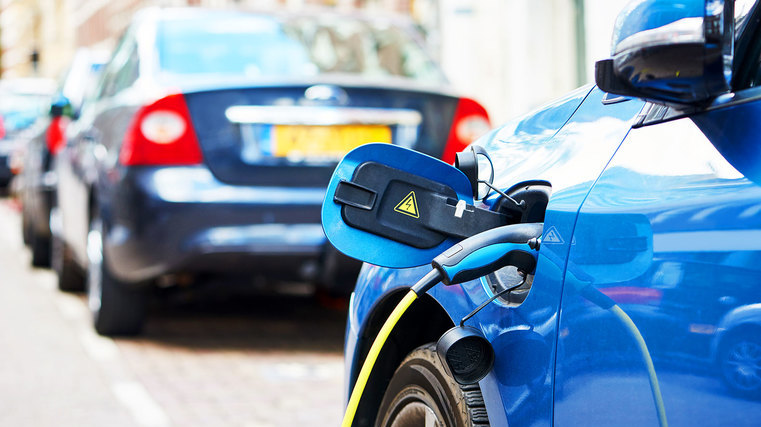 Deliveries of plug-in electric vehicles (EVs) in the first quarter of this year were 312,400 units worldwide, 59 per cent higher than Q1-2017. The numbers include all global battery electric (BEV) and plug-in hybrid (PHEV) passenger cars sales, light trucks in USA/Canada, light commercial vehicles in Europe and now also light commercial vehicles in China as a new, emerging category.
PHEVs (69 per cent) increased faster than pure BEVs (52 per cent) and 1,076 fuel-cell vehicles were also delivered, 34 per cent more than Q1-2017.
China was less impacted by delayed subsidies this year and had a strong start, BYD Autos in particular, with their Qin and Song PHEVs. The long-awaited Tesla Model-3 had over 8,000 deliveries during Q1 and placed tenth in the global model ranking for March. The best selling model overall was the new Nissan Leaf with 22,000 deliveries, 44 per cent more than last year.
The fastest growing markets were China (+113 per cent), Canada (+114 per cent), Netherlands (+122 per cent), South Korea (+138 per cent), Spain (+118 per cent), Finland (+144 per cent) and Australia (+132 per cent). Share leaders are Norway (as usual), where 46 per cent of new car sales were Plug-ins this year. Iceland comes 2nd with 26 per cent and Sweden 3rd with 7 per cent for Q1 combined. All larger economies had plug-in shares shares of 2.5 per cent or lower.
Mind the S-curve
Plug-in volumes have nearly quadrupled since 2014 and if this trend continues at the current rate of adoption, roughly half of the worlds car sales will be plug-ins by 2027. Adoption of new technology often follows S-curves and is rarely a linear function.
"What looks inconceivable today can be quite possible for the future. The global share in new car sales 2017 was just 1.34 per cent and our prediction is that it reaches close to 3 per cent in December 2018 and 2 per cent for the complete year. Smallish numbers, but the whole sector develops at a rapid pace," said EV-Volumes.
The number of public charging locations has also doubled within 2 years.
"Plug-ins are available on over 80 markets around the world, we are counting at least 100 models with sales over 100 per month. Popular models like the new Leaf, the Tesla Model-3 have waiting lists or tight inventory. Battery cost has come down by 50 per cent in the last 3 years."
"All of this speaks for rapid growth this year. Our bid is 1.9 million, a 48 per cent increase compared to last year."
2018 Q1 sales ranking
Strong sales in Japan and UK have made the new Nissan Leaf the best seller in the first quarter. This year, not even China's BAIC EC180 EV, the winner of 2017, came close. EV-Volumes believes that the new Nissan Leaf's backlog could be as high as 30,000 undelivered orders and a 5 months waiting time to be expected.
"The Prius PHEV does not sell well in Europe and faces headwind in Japan and USA. The BYD Song PHEV could reach as much as 50 000 sales this year, just in one market, China. Tesla took a beating, at least relative to past deliveries of the Model S. It was not demand related, according to Tesla's Q1 report. Rather has the Model-3 ramp-up slowed down the machinery. With Model-3 volumes included, Tesla had the best quarter ever, with nearly 30 000 units delivered," says the report.