GM appoints new boss for NZ
Marc Ebolo takes over Australasian role as Kristian Aquilina shifts to post in the Middle East.
Posted on 09 October, 2020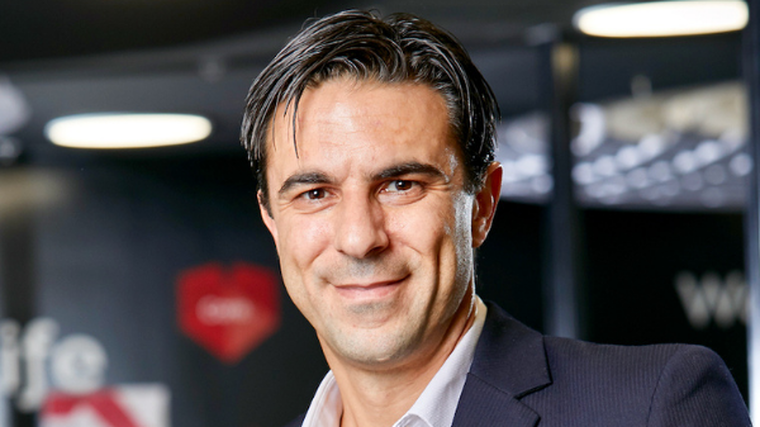 General Motors (GM) says it sees "significant opportunity" in Australia and New Zealand despite pulling the pin on the Holden brand this year.
It comes as the motoring giant has appointed Marc Ebolo as managing director of GM Australia and New Zealand, effective November 1, 2020.
Ebolo, pictured, currently managing director of Holden NZ, has been with the company for two decades.
He will succeed Kristian Aquilina, who is moving to a new role with GM as managing director Cadillac international operations and Cadillac Middle East, based in Dubai, United Arab Emirates.
Ebolo will lead GM's operations across both sides of the Tasman, which includes the newly formed GM Specialty Vehicles (GMSV), Isuzu New Zealand, and the Holden aftersales operation.
A statement from the company says Ebolo has experience in leading markets and working across sales, strategy and product planning in New Zealand, Australia and south-east Asia.
Ebolo adds that customers and partnerships are his main priorities stepping into the role.
"In Australia and New Zealand, we will work very closely with our key partners – the soon-to-be-appointed GMSV dealers, Holden service outlets, Walkinshaw Automotive Group and Isuzu – to grow our businesses and theirs," he explains.
"I look forward to working with our partners and to bringing to Australia and New Zealand exciting new vehicles from GM's global portfolio, to compete in niche segments."
Steve Kiefer, GM senior vice-president and president GM International, adds: "GM continues to see significant opportunity in Australia and New Zealand.
"We are confident that under Marc's leadership, our GMSV business is ready to compete in key niche segments, including the Silverado light and heavy duty, as well as the C8 Corvette, coming next year.
"I want to thank Kristian for his leadership through a period of significant transition in our business in Australia and New Zealand."
Aquilina says he and Ebolo will work on a detailed transition to ensure continuity for teams, partners and customers.
"I am privileged to have worked with so many talented people who, among other things, have implemented a challenging but significant transformation of our business in Australia and New Zealand," Aquilina notes. "Now is the right time to hand over to Marc."