Fully electric SUV launched
Luxury marque's first battery electric car the first of "many new and exciting" models to be launched.
Posted on 22 December, 2021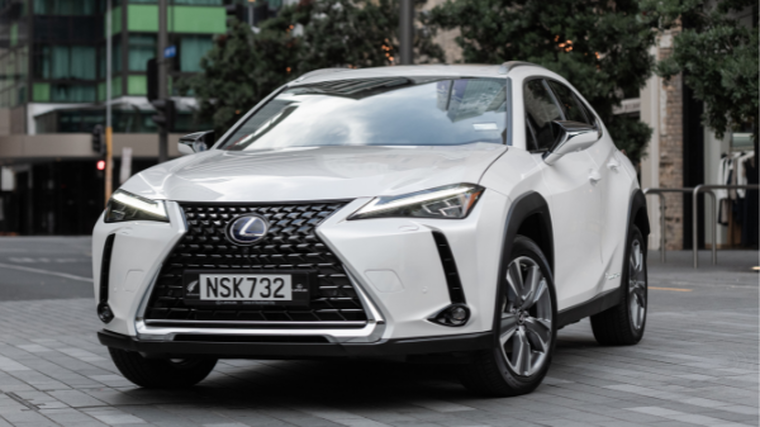 Lexus has launched its first full battery electric vehicle (BEV) in New Zealand – the UX 300e.
Based on the compact UX SUV, the marque says it has a "virtually unaltered driving experience compared to the hybrid-electric edition".
"Lexus is aiming to decarbonise its portfolio as part of an overall commitment to reduce our impact on climate change," says Andrew Davis, general manager of Lexus NZ.
"The new UX 300e is the first model of many new and exciting electric vehicles we will see from Lexus over the next few years.
"Built for a mostly urban driver in mind, it provides an enjoyable and sustainable city driving experience. Featuring AC and DC charging ports, drivers have the flexibility to switch between overnight home-charging or fast-charging while out and about."
The UX 300e has a 54kWh lithium-ion battery under the cabin floor and an approximate driving range of 360km.
It comes with an extension to the marque's new-vehicle warranty that covers the electric-drive motor high-voltage battery for eight years or 160,000km, and covers failure or abnormal capacity degradation above 30 per cent.
Davis adds: "Lexus already has one of the lowest overall CO2 emission averages due to the high proportion of hybrid electric vehicles we sell.
"The new BEV is the first of many more, new electrified Lexus models that will ultimately contribute to the decarbonisation of our national fleet."
The all-electric UX 300e offers maximum power of 150kW and 300Nm of torque, incorporating a high-output motor and a battery.
It can make the 0-100kph dash in 7.5 seconds. Lexus says this is faster than the hybrid electric or petrol UX despite the slight extra weight from the battery.
A rear performance damper has also been fitted, while the BEV retains the UX's options of driving settings including eco, normal and sport modes.
Lexus has used the UX as the base for the 300e. As well as maintaining its driving experience and stability, removing the hybrid electric powertrain and fuel tanks has given the BEV more usable space – increasing luggage capacity to 310 litres from 268l in the hybrid electric.
There are two models – the UX 300e and Limited, which has extra features such as bigger wheels, triple LED headlights with adaptive high-beam and a hands-free powered back door.