Fuel labels set to change
CO2 emissions in grams per kilometre, emissions star rating, rebate or charge and energy economy to be included from April 1.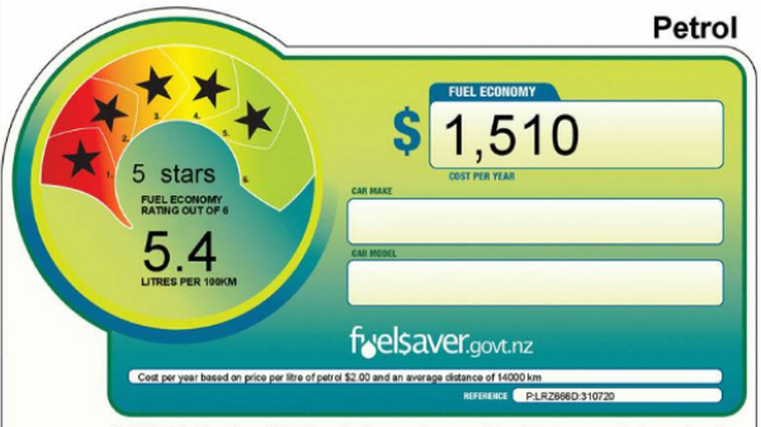 The government has agreed to amend the Energy Efficiency (Vehicle Fuel Economy Labelling) Regulations 2007 to require extra information to be displayed on fuel-economy labels from the start of next month.
The changes are being introduced as part of the full clean car discount scheme, which starts on April 1.
To be included are the vehicle's carbon dioxide (CO2) emissions in grams per kilometre, the CO2 emissions star rating, the monetary amount of any rebate or charge when applicable, and the energy economy in kilowatt hours per 100km, also when applicable.
"It is expected that the Energy Efficiency [Vehicle Energy Economy Labelling] Amendment Regulations 2022 will be gazetted and published on the www.legislation.govt.nz website this week," says Malcolm Yorston, technical manager of the Imported Motor Vehicle Industry Association.
As for labels for new vehicle stock, Yorston says cabinet has waived the 28-day rule so the amendment regulations will come into force on April 1 to coincide with the feebate scheme starting.
When it comes to labels for existing stock, he adds Megan Woods, the Minister of Energy and Resources, will this week issue a gazette notice specifying the date by which existing vehicle fuel-economy labels must be updated. A "reasonable time" will be allowed for traders to update labels on existing stock.
Click here to access an information for industry flyer published by the Energy Efficiency and Conservation Authority.