Fears marques may quit NZ over clean car targets
Toyota NZ boss sounds warning but notes proposals have helped his company secure more low-emissions stock from Japan.
Posted on 16 November, 2021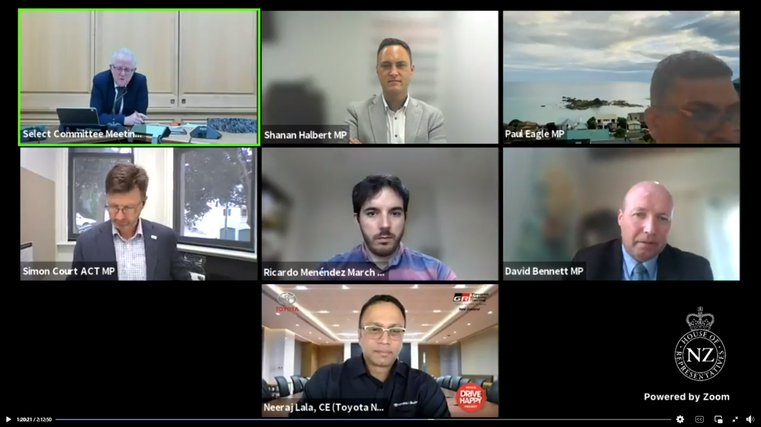 Toyota New Zealand's chief executive warns that if the government sticks to its tough targets for a clean car standard it may force some brands to leave the New Zealand market.
Neeraj Lala says the proposed goals for reducing carbon dioxide (CO2) emissions from new and used imports by 2027 will put "considerable pressure" on some marques.
His comments came as he addressed the transport and infrastructure committee considering submissions on the Land Transport (Clean Vehicles) Amendment Bill, which lays out details for the introduction of the clean car discount and clean car standard.
Lala told the committee on November 15 that Toyota NZ had two requests in relation to the bill. One was for stable policies that companies can plan for and the other was "making sure targets are achievable but still put considerable pressure on companies to move the needle".
He said the clean car standard's 2025 target for emissions from new and used imported passenger vehicles to average 112.6g of CO2 per kilometre travelled should stay but Toyota NZ would like to see the ones for 2026 and 2027 – 84.5g and 63.3g respectively – dropped.
If those latter goals become law, he said some car brands may disappear from our market "because of the fear of not achieving the target".
"This will be a tough transition. In New Zealand, we have seen Holden leave our shores because the challenges [of the market], they felt, were too large to overcome.
"We need to be aware from a volume perspective … for some of the manufacturers the target of 63g puts them under considerable pressure."
Toyota, Nissan, Ford, Hyundai and Mazda are all backing a call by the Motor Industry Association (MIA) for emissions targets to drop at a lower rate than those set out in the bill.
The MIA says New Zealand should follow the EU's future targets two years after they are adopted in Europe.
Lala said: "I support the MIA's position that we could be two years behind the European standards. Even that would be a seismic shift for us given they started more than 10 years ago and have considerably different market dynamics to New Zealand."
Negotiation success
Despite concerns about the longer-term targets, Lala revealed Toyota NZ had been able to secure more low-emissions cars following the clean car proposals from the government.
He said the proposals from Michael Wood, Minister of Transport, had helped Toyota NZ's negotiation with its parent company in Japan.
"He's trying to defibrillate the industry into quick action," said Lala. "We do admire that because we have had some success in the short term with negotiating with Toyota Japan on introducing some low-emission products and securing some good volume of hybrid products.
"We have seen success in that, and we've also seen success with negotiating for product that's not been approved for Australia."
To watch the committee hearings, click here.