Enterprise boss slams clean car plans
"It's hard to guess how the market will react because the clean car discount is a poorly designed and executed policy" – Chris Stephenson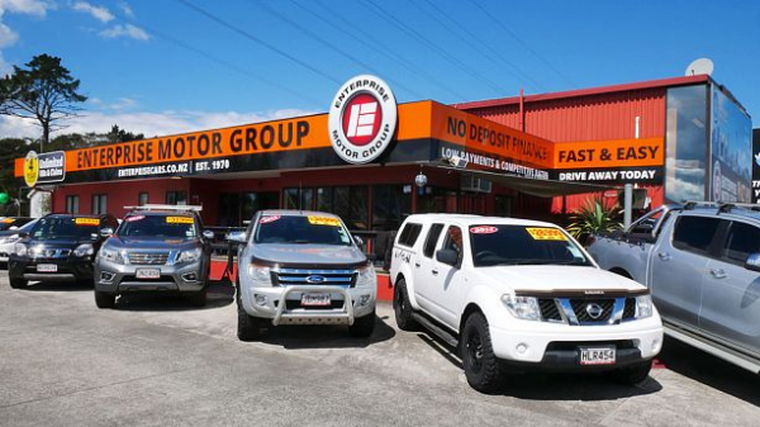 The chief executive of Enterprise Motor Group has accused politicians of "meddling in the market" and warns many consumers may soon end up paying more when replacing like for like vehicles.
Chris Stephenson expects the introduction of the clean car discount in January 2022, which will offer discounts or charge fees on vehicles based on their emissions, will lead to the prices of many models increasing.
"I think a lot of energy and effort has been put into the clean car discount by the government and there could well be minimal returns from it when compared to the expense put into it," he says.
"The dynamics of the used-car market are difficult to comprehend and predict. It seems like the government has seen what may work in other places, such as Europe, and has presumed the same will happen here.
"Consumers will get a shock next year when prices do increase on a lot of models. Many will find they may have to pay the same for what they bought three years ago."
Stephenson notes other technical issues around the feebate scheme need to be worked out, such as what finance and insurance (F&I) companies are going to do.
"The F&I industry only has six months to get its head around all of this and that's on top of other legislative changes to deal with this year.
"As for the bigger picture, it's hard to guess how the market will react because the clean car discount is a poorly designed and executed policy."
He also believes the interim rebate scheme, which kicked in at the beginning of July and runs until the end of this year, is too narrow in its focus.
Under that programme, there are only cash incentives for consumers purchasing battery electric vehicles (BEVs) and plug-in hybrids (PHEVs).
Stephenson explains PHEVs are more expensive than traditional petrol hybrids, which are excluded from the rebates, "so there's nothing in this package to benefit everyday Kiwis".
"What the government has tried to do is come up with a simple solution to a complex matter, but there are lots of market dynamics involved," he adds.
"Consumer reaction is probably going to be one of the more predictable outcomes from this meddling in the market.
"What will happen will become water under the bridge in that people who want to buy EVs this year will do deals now, but that's not for everyday New Zealanders."
Read more industry reaction to rebates and the clean-car discount in the July edition of Autofile magazine.