Emissons targets to hit prices
Marque says proposals under clean car standard need to be "fair and well-planned to prevent unforeseen ramifications".
Posted on 21 January, 2022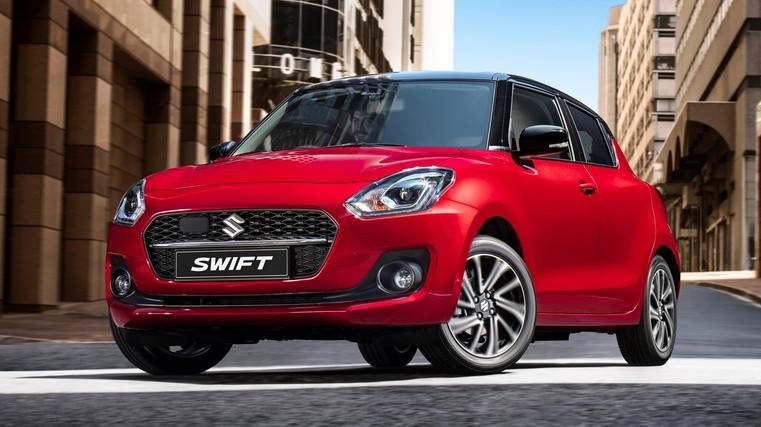 Suzuki New Zealand is urging the government to bring in fair emissions targets with timing in line with those in Europe.
The marque says proposed targets under the clean car standard are among the toughest in the world and may make its current fuel-efficient models unaffordable.
One implication of the current timing of the standard's emissions targets is that the selling price of its most affordable vehicle options will need to increase significantly, says Tom Peck, chief executive officer.
He notes the Swift GL automatic is one of New Zealand's most fuel-efficient and affordable petrol vehicles with a suggested selling price of $23,500 plus on-road costs.
Developed on a lightweight platform with new engine technologies, the new model improves emissions by 25.2 per cent compared to the previous generation Swift.
To sell the same new Swift in 2027 under the clean car standard would incur more than $6,000 of government penalties, Peck points out.
"Suzuki has the lowest emissions of the top 10 brands in New Zealand and we support the introduction of an emission standard," he says. "It is important the automotive industry strives to reduce global warming.
"Our concern is that any targets need to be fair and well-planned to prevent any unforeseen ramifications. We are a brand that sells to 'real Kiwis'. We believe it's important these customers continue to have access to affordable new-vehicle options."
Under the clean car standard, the proposed emission targets for 2026 and 2027 are set to be the most challenging in the world. With current planning, it is not until 2030 that Europe will have the same target proposed for New Zealand in 2027.
In addition, these targets are weight-based, which Peck says effectively penalises typically more efficient lightweight cars by needing to achieve lower targets than some larger vehicles.
"Suzuki NZ remains committed to the New Zealand market and staying leaders in efficient small-car design," he adds.
"However, we are concerned not all our customers can afford EV technologies and the planned government penalties on our current fuel-efficient vehicles may make them unaffordable, so many customers will simply retain their current vehicle, which will make the New Zealand fleet older.
"This will not assist the country to reduce emissions and it will deny customers access to the latest safety technologies of new cars.
"Suzuki is continuing to work towards offering our customers the most affordable, fuel-efficient models available. The introduction of fair emissions targets with timing in-line with Europe would assist the industry to achieve our collective goal of reducing vehicle emissions."
Peck says the marque is looking to continue its nearly 60-year history in New Zealand of providing affordable vehicle options. Offering the latest safety and engine technologies in small-car design, it is one of the country's leading sellers to private customers.
Along with many automotive brands, Suzuki NZ made a submission to the government on the proposed clean car standard, which is due start this year before targets are enforced from 2023.