Drop-off in commercial registrations
Close battle between Toyota, Ford and Mitsubishi to be the leading marque in the year-to-date figures.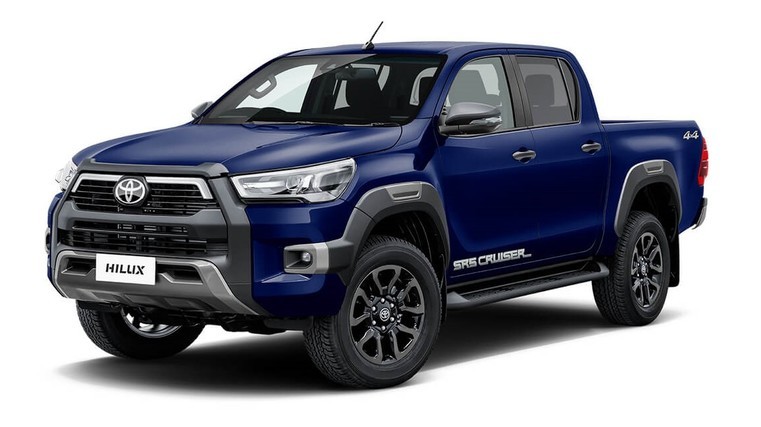 There were 2,762 new commercials registered last month, which was down 39 per cent when compared to 4,525 in May 2021.
Toyota's Hilux, pictured, was the top model with 942 units, an 18.8 per cent increase from 793 in the same month a year ago.
It was followed by the Ford Ranger on 388 registrations, which was down 55.7 per cent from 875 units, and Toyota's Hiace with 203, a climb of 10.9 per cent from 183 last May.
The Ranger remains the dominant model for the year to date with 4,671 registrations and a 20.1 per cent share of the market.
Next is the Mitsubishi Triton on 4,363 and 18.8 per cent, followed by the Hilux on 4,015 units and 17.3 per cent.
Toyota, Ford and Mitsubishi are all jostling to be the leading marque in the light commercials sector.
Toyota came out on top in May with 1,163 registrations, up 13.7 per cent from 1,023 units a year ago, and a market share of 42.1 per cent.
Ford's 418 registrations last month was down 55.1 per cent from May 2021, while Mitsubishi's 163 units represented a 69.7 per cent decline.
The figures from last month mean Toyota is the leading marque year to date with 4,949 registrations and a market share of 21.3 per cent.
Close behind is Ford with 4,889 and 21.1 per cent and Mitsubishi on 4,563 and 19.6 per cent.
Used sector dips
As for used-imported commercials, there were 393 registered in May compared to 612 in the same month last year for a decrease of 35.8 per cent.
Hino's Dutro was the leading model, climbing 27.3 per cent to 42 registrations from 33 a year ago.
The Isuzu Elf was next on 36, up 33.3 per cent from 27 units, and the Toyota Hiace was third with 34 registrations, down 80.8 per cent from 177.
The Hiace remains the leading model year to date with 1,143 sales and a 26.9 per cent market share, and the Nissan NV350 was second on 772 units and 18.2 per cent.
Toyota was the top marque last month with 87 registrations, a 66.1 per cent drop from 257 a year ago, followed by Hino with 62 units and Nissan on 61.
Year to date, Toyota also heads the pack on 1,538 registrations and a 36.2 per cent market share. Nissan is next on 1,208 and 28.4 per cent, with Hino third on 322 and 7.6 per cent.