Disappearing car prank
FRIDAY FUNNY: Hidden camera catches action as people fall for hilarious stunt. PLUS – video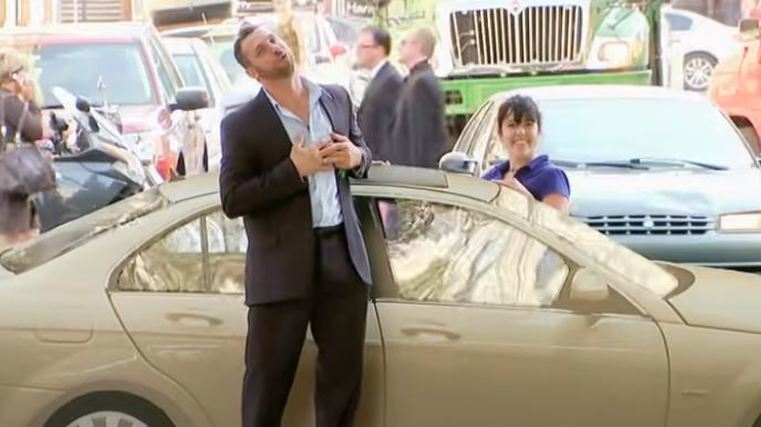 A bunch of innocent onlookers thought being paid to keep an eye on a stranger's fancy car was easy money … but they soon got a nasty shock.
The unwitting victims fell for a prank where a cool-looking, rich guy points out his vehicle to people sat on a bench and asks them to watch over it as he hands them some cash.
He then heads into a cafe and while the people have been looking away the car, which is actually a cardboard cut-out, disappears and they are left aghast.
The next trick is for the car to surprisingly reappear when the members of the public are again distracted trying to explain to the man his vehicle has vanished.
Thankfully, the people are left laughing when they finally realise how they've been fooled.
Autofile will be bringing you a Friday Funny online every week and we would love to see any entertaining videos, pictures or stories related to all things automotive that you know of or want to share. Email them to editor@autofile.co.nz.