Dip in border activity for cars
Imports down from a year ago but the number of used light commercials soars.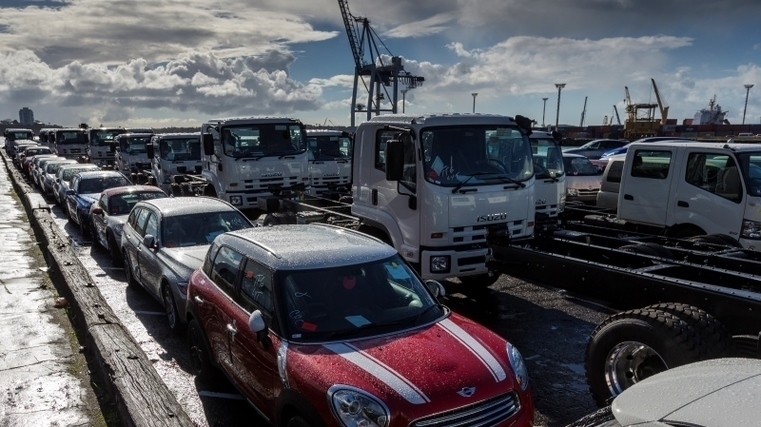 There were 7,159 used passenger vehicles imported into New Zealand during February, which is 23.5 per cent lower than for the same month a year ago.
Last month's total included 6,753 cars coming in from Japan, which claimed a market share of 94.3 per cent, according to the figures from Customs NZ.
This was slightly above its year-to-date share of 93.9 per cent.
Next up in February was Australia with 240 units and 3.4 per cent of the monthly total. Singapore claimed third place with 69 and was followed by the UK on 44 and the US on 20.
The overall total meant 2,200 fewer units crossed our borders than in February 2021.
However, the latest figure was slightly up from the 6,956 used cars imported in January this year.
The year-to-date tally stands at 14,115 vehicles, which is down 32.2 per cent from 20,830 at the same stage of 2021.
As for used light commercials, there were 415 imports in February – a 91.2 per cent increase from 198 units a year ago.
Last month's figure was also up 53.1 cent from the 271 units imported in January.
The total for the first two months of the year stands at 686, an increase of 31.2 per cent from 523 during the same period of last year.
New imports
There were 8,923 new passenger vehicles imported in February, which represented a 15.4 per cent decrease from the 10,547 units in the same month of last year.
In contrast, the latest monthly figure was up 39.4 per cent from January when only 6,400 new cars crossed our borders.
Japan was the top source of new vehicles, accounting for 4,891 units, with South Korea second on 1,190. China, Germany and Thailand were next on the list and broke the 400-mark.
The year-to-date figures of 15,323 are 12.8 per cent below the 17,578 recorded at the same stage a year ago.
For new light commercials, there were 2,397 units imported last month, which was only 11 units or 0.5 per cent less than the 2,408 seen in February 2021.
It was 26 per cent lower than the 3,241 units brought into the country during January.
The year-to-date numbers paint a more positive picture and at 5,638 are 18.8 per cent higher than the 4,745 units after the first two months of 2021.
Overall, 19,815 vehicles, including trucks and buses, crossed our border in February, which was up from 17,517 the previous month.