Demand for light commercials slips
Used commercial market takes a hit for first-time sales of imports.
Posted on 06 January, 2021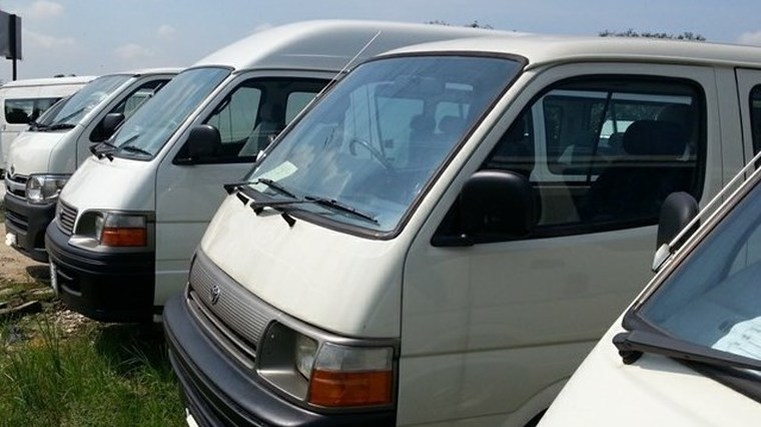 There were 9,051 used-imported commercials registered for the first time last year, which was a 19.8 per cent decrease compared to the 11,281 units sold in 2019.
The tumble was exacerbated by a 31.6 per cent slump in December when only 607 vehicles were registered.
It was the second lowest monthly tally in 2020 and was well down from 887 sales in the same month of the previous year.
Most regions saw first-time registrations of used-imported commercial vehicles during December well down from 2019, although Tauranga providing a rare highlight as numbers jumped there by 11.6 per cent from 43 to 48.
Auckland's trade suffered a 44.2 per cent tumble year on year, with 249 registrations in December compared to 446 in the same month of 2019.
Wellington's numbers were down by 32 per cent over the same period, from 50 sales to 34, while the number of units registered in Christchurch edged up 1.5 per cent – from 68 to 69.
Elsewhere, Palmerston North sales fell by 41.2 per cent – from 34 to 20 – and Dunedin saw business drop by 40.6 per cent from 32 units to 19. Hamilton's dip from 61 registrations to 43 represented a 29.5 per cent decline.
Toyota leads the way
Toyota's Hiace was the leading model for 2020 with 32.2 per cent of the year's market thanks to 2,917 sales.
The Nissan NV350 was next with 526 sales for a share of 5.8 per cent, and the Nissan Caravan completed the top three with 498 units and a 5.5 per cent chunk of the market.
The Toyota Dyna and Isuzu Elf completed the top five with sales of 384 and 304 units, respectively.
For the whole year, Toyota led the way by selling 3,985 used commercials for a 44 per cent slice of the market. Nissan was second spot with 2,055 or 22.7 per cent, and Isuzu third on 485, or 5.4 per cent.
Toyota dominated the December 2020 figures after 220 registrations for a monthly market share of 36.2 per cent. Its Hiace was also the leading model with 25 per cent of the market thanks to 152 sales, which was down from 254 in December 2019.
Nissan was runner-up on the marques' ladder in December with 98 sales for a share of 16.1 per cent, followed by Isuzu with 47 units and 7.7 per cent. Ford and Mitsubishi were fourth and fifth, respectively.
Of the top five performers, Isuzu enjoyed a 42.4 per cent climb from December 2019's figures and Mitsubishi's sales increased by 20 per cent. In contrast, the monthly performance of Toyota was down 34.7 per cent year-on-year, while Nissan dropped by 46.7 per cent.
Nissan's NV350 took second spot in the model chart with 34 sales and a 5.6 per cent share of the overall total, while the Toyota Dyna was third with 31 units sold during the month.