Deer's flying visit costs seller
FRIDAY FUNNY: Creature's spectacular hit-and-run leaves dent in ute. PLUS – video
Posted on 17 November, 2023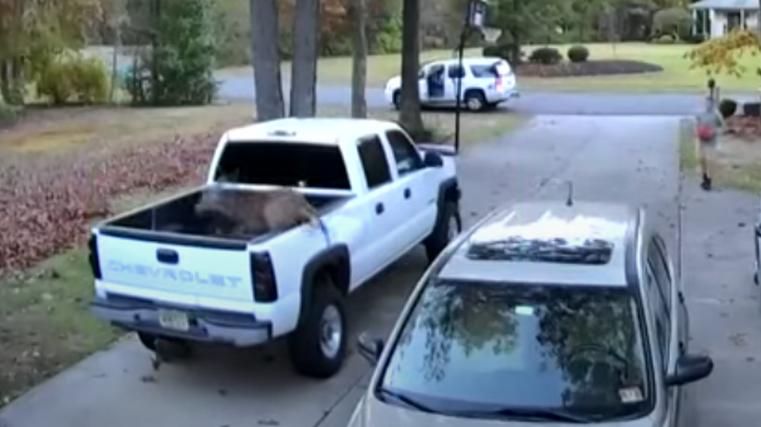 A ute owner had to drop the sale price of his vehicle after a leaping deer crashed into it and left a dent just as the buyer arrived to complete the deal.
A clip of the creature sailing over two parked vehicles before slamming into the side of the 2007 Chevy Silverado was captured on home security cameras in the United States this month and has now gone viral.
The deer scrambled into the bed of the truck following the impact before leaping out the other side and running off.
A boy who was playing basketball on the driveway at the time of the November 3 incident was left stunned, as was the buyer who also witnessed the animal's antics as they arrived at the house.
Jay Vaughan, a resident of Mays Landing, New Jersey, was selling the ute and had told the purchaser the truck was in mint condition but he says he ended up knocking US$1000 (about NZ$1600) off the asking price because of damage to the bodywork from the flying deer.
Autofile brings you a Friday Funny online every week and we would love to see any entertaining videos, pictures or stories related to all things automotive that you know of or want to share. Email them to editor@autofile.co.nz.