Dealership cops $19k fine for sacking worker
Business fails to engage with Employment Relations Authority over investigation.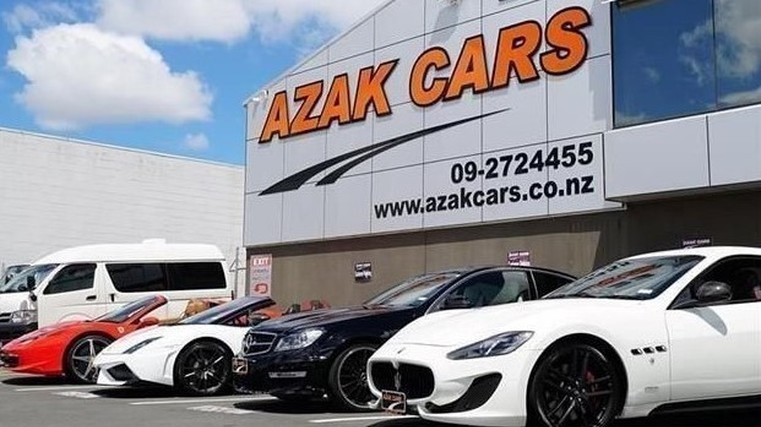 A car dealership has been ordered to pay more than $19,000 for unjustifiably dismissing an employee who had worked as a groomer at the business for just over a year.
Azak Cars Limited, a used car dealership in East Tamaki, Auckland, must pay Rasheel Naidu $19,007, plus interest on unpaid annual leave, following a ruling by the Employment Relations Authority (ERA).
The ERA's determination states Naidu joined the company, owned by Ali Zakeri and his wife, Monica Zakeri, as a full-time vehicle groomer in early February 2020 and he was initially paid $18 an hour but this was gradually increased with rises in the minimum wage.
Naidu said he was often asked to "attend to tasks that were not aligned to his job description", while also being expected to keep up with the actual jobs for which he was responsible.
"Naidu found this hugely frustrating and he stated that he was unhappy about not regularly being able to take his breaks on time," the ERA ruling says.
The former employee also told the authority he had never been subject to disciplinary action within the company, nor ever taken a day of annual leave.
His sudden and immediate sacking occurred in late February 2021, after a disagreement between him and another groomer about who was cleaning which vehicle. The matter escalated, leading to Monica Zakeri questioning Naidu about the dispute.
Believing Zakeri had already taken the side of the other employee, Naidu ignored her and continued working while she stood in front of him "rehashing the issue".
The conversation deteriorated with her telling Naidu to "get the f*** off the yard now". Naidu complied, calling Zakeri a "biased b****", and when he returned to the yard an hour later was told he would receive his final pay and would not be coming back to work.
He went back to the site a short while later, to retrieve his packed lunch, and said Zakeri started "yelling and swearing at him in front of customers until he left the yard"
"At some point following his dismissal, Naidu began to feel bad about the way he had spoken to Zakeri which was out of character for him," the ERA determination notes.
"He stated that he had texted Zakeri an apology which she accepted. He texted also to say that he was shocked to have been 'fired on the spot last week' which he had not seen coming. He had worked for Azak Cars for over a year and enjoyed his job."
The dismissal resulted in Naidu taking his case to the ERA in May 2021, claiming he was unjustifiably dismissed.
Despite the proceedings, Azak Cars did not engage with the ERA's process and did not respond to its multiple attempts to contact the company.
"There has been no engagement by Azak Cars with the authority's investigation which means that Naidu's evidence has gone largely unchallenged," it adds
The ERA found the company did unjustifiably dismiss Naidu, leading to what the former employee described as "significant hurt, humiliation, and loss of dignity".
He says he was left jobless for three months after the sacking, relying on government support and money from family and friends.
Naidu did not seek to be reinstated at Azak Cars but he did put in a claim for compensation "for hurt and humiliation" in the range of $15,000 to $20,000.
The ERA decided to order compensation for unjustified dismissal of $7,000, cut to $6,300 after a 10 per cent reduction due to Naidu's act of returning to the premises twice, thereby inflaming the situation.
He was also awarded $8,636 in lost wages, $4,000 for unpaid annual leave, which must also include interest, and the ERA's $71 filing fee was ordered to be paid to Naidu by the company.
According to the authority's order, which was released on March 25, Azak Cars has until April 14 to pay Naidu the total of $19,007.