Covid dictates annual meeting
Colonial has back-up of virtual AGM as chairman Jim Gibbons looks back on challenges of past year.
Posted on 30 September, 2021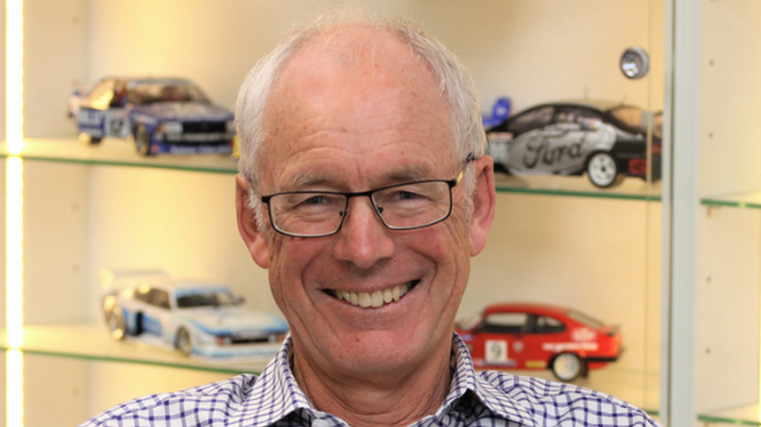 The Colonial Motor Company is holding its annual general meeting in Wellington in November but has organised a virtual gathering in case Covid-19 alert levels change.
It is currently planning to hold the normal form of physical meeting with shareholders present starting at noon on November 5 if the whole of New Zealand is at alert levels one or two.
However, if any part of the country is in alert levels three of four at that stage, the AGM will change to being a virtual meeting on November 19 from midday.
Chief executive Jim Gibbons reports 2020/21 as having been "a year of unrelenting demands from all sides, but with unexpected surprises and success".
He adds: "This last financial year saw New Zealand operating in what almost seemed like a bubble of its own.
"The ravages of Covid-19 largely remained quarantined, offshore and isolated. The economy was in full flight supported by historically low interest rates, strong exports and a seemingly endless supply of fiscal stimulus.
"This was enhanced by consumers' funds being spent 'in country', fuelling strong sales to the extent demand exceeded supply and capacity across a wide spectrum of services.
"For the large part of the year, favourable trading conditions persisted – a rare event in a highly competitive vehicle sales and servicing industry. For those of us with long memories and experience, there was a similar period in 1984.
"Then, a change of government and a post-election 20 per cent currency devaluation led to a sustained consumer buy-now rush.
"At this time last year, we were thinking economic reality would kick in, not that our economy would continue at the 'frothy' level that has been sustained until the uninvited delta strain arrived in August."
Gibbons, pictured, adds no period of time is without its challenges and over the past financial year two areas stood out.
"First, the move from employment despair with the arrival of Covid early in 2020 to a closed-border employment crisis when a recovering economy needed more hands and skills than were available.
"The second challenge, with the exiting of a major brand from the New Zealand market, has been to maintain and build franchise relationships at a time of an oversupply of showroom facilities and operators."
Group finances
Colonial's revenue for the year ending June 30, 2021, came in at $901.2 million. This was a 19 per cent increase on the previous year's $754.9m reflecting 12 months of operations with minimal Covid-19 intrusion.
This year's revenue compared to $909m in 2019 and $904m in 2018. Trading profit after tax for the year was $27.9m, up 61 per cent on last year's $17.3m.
Profit for the year attributable to shareholders was $24.8m, compared to $21.8m in 2020, which included a large reversal of a deferred tax expense created in 2010.
Financial position
Total assets increased to $447.7m at year end – up from $384.2m in the 2020 financial year. Inventory increased by $24.1m in-line with the market growth.
Additions to land and buildings of $14.9m was focused on developing new and upgrading existing facilities in Botany, Lower Hutt and Christchurch.
At reporting date, shareholders' equity was $262.4m – up from $227.3m in 2020.
Dividends
Dividends paid in respect of 2020/21 will total 55 cents per share compared to 32c in the previous financial year.
An interim dividend of 15c was paid on March 19 and a final dividend of 40c will be paid on October 4.
The dividend will carry the maximum level of imputation credits. The value of the distributions for 2020/21 year will be $17.9m, up from $10.5m. This representing 64 per cent of trading profit after tax – up from 60 per cent.
Capital resources
Colonial has a strong balance sheet with significant shareholder equity and few long-term financial commitments.
Major assets are property and inventory, with property funded by retained earnings and inventory by short-term borrowing.
There is minimal goodwill and the group owns most of its key operational properties. It doesn't have investment properties as such because all of the properties are occupied or intended to be occupied by Colonial's operational business units.
It says ownership brings greater flexibility when tailoring facilities to the group's particular requirements. It provides security of tenure while, conversely, enabling the group to sell and relocate as needs arise without the constraints of long-term leases.
Colonial seeks to pay regular dividends calculated at 60-70 per cent of trading profit. It has maximum imputation credits available to New Zealand shareholders. Remaining profit is reinvested in the business, either for controlled growth or maintaining and reinvesting in the quality of the existing assets.
This investment or reinvestment may be in the form of establishing or acquiring a dealership business or developing a new property for use by a dealership or refurbishing and upgrading an existing facility.
By adopting an approach to capital management of 60-70 per cent of trading profit as dividend – not overly gearing up the balance sheet by taking on significant long-term debt and not going to shareholders for more capital, the group says it is able to provide controlled growth for shareholders without shareholder dilution.