Counting the cost
Waka Kotahi reveals the rebates or fees likely to be put on New Zealand's top-selling vehicles.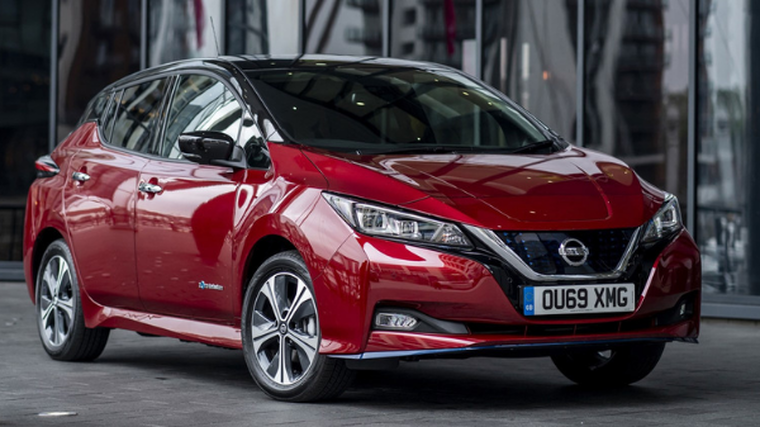 The rebates announced on June 13 for battery electric vehicles (BEVs) and plug-in hybrids (PHEVs) will start on July 1 and run until the end of 2021.
Then, on January 1, 2022, the government's full feebate scheme – officially known as the clean-car discount – will kick in.
So how will New Zealand's top-selling new light vehicles of 2020 – according to data published by Waka Kotahi – fare under the system?
The transport agency has compiled a list of those that will be affected by rebates because they have low emissions, some that fall into the "zero band" or others that are expected to attract a fee.
Waka Kotahi says its figures were correct as of June 2021 and inclusive of GST.
It adds they are indicative, rates will be subject to legislation, will be regularly reviewed and are based on the World Harmonised Light-Vehicle Test Procedure.
EVs and plug-ins
BEVs eligible for rebates of $8,625 because they emit zero carbon-dioxide (CO2) emissions are the Tesla Model 3, Hyundai Kona and Nissan Leaf, pictured.
Plug-in hybrids will have lower discounts. For example, the Mitsubishi Outlander PHEV and Toyota Prius PHEV will have rebates of $5,750 because their ratings are 45 grams and 39g of CO2 emissions per kilometre respectively.
The Mini Countryman PHEV, with a rating of 59gCO2/km, will attract a rebate of $5,580.
Eligible for rebate
While not EVs nor PHEVs, lower-emitting vehicles will be eligible for rebates. These include the Suzuki Swift being eligible for $2,340 with a rating of 122gCO2/km, while Honda Jazz buyers will benefit to the tune of $1,360 with 141gCO2/km.
Looking at some Toyotas, the discount for a Yaris will be $3,620 (97gCO2/km), $3,210 for a Corolla hybrid (105gCO2/km), $3,010 for a C-HR hybrid (109gCO2/km and $2,340 for a RAV4 hybrid (122gCO2/km).
No rebate or fee
There will be a "zero band" of vehicles that will not have either a rebate or a penalty fee applied to them. These include the Kia Seltos with a rating of 174gCO2/km, the Mazda CX-5 with 182gCO2/km and the Nissan Qashqai on 176gCO2/km.
Other vehicles covered by this category will be the Suzuki Vitara on 154gCO2/km and petrol variants of the Toyota RAV4 and the Mitsubishi Outlander with 160gCO2/km and 183gCO2/km respectively.
Fee imposed
Vehicles set to attract fees for their emissions levels include the market-leading Ford Ranger and Mitsubishi's Triton, which both face penalties of $2,780 and a have ratings of 234gCO2/km.
Toyota Hilux owners will cop a fee of $2,900 with the vehicle's rating of 236gCO2/km, the Kia Sportage faces a $1,230 penalty with 207gCO2/km, the Mitsubishi ASX a $540 fee and 195gCO2/km, while the Nissan Navara is on $830 with 200gCO2/km.
Footnotes
When it comes to the Swift, Yaris and Jazz, the transport agency says its rates apply to vehicles available new as hybrid models, which would qualify for larger rebates.
As for the Countryman PHEV, other vehicles may attract higher fees or rebates depending on their CO2 emissions.