Copycat crashes keep coming at rally turn
Bewildering and amusing spate of accidents hits Russian event. PLUS – video
Posted on 08 January, 2021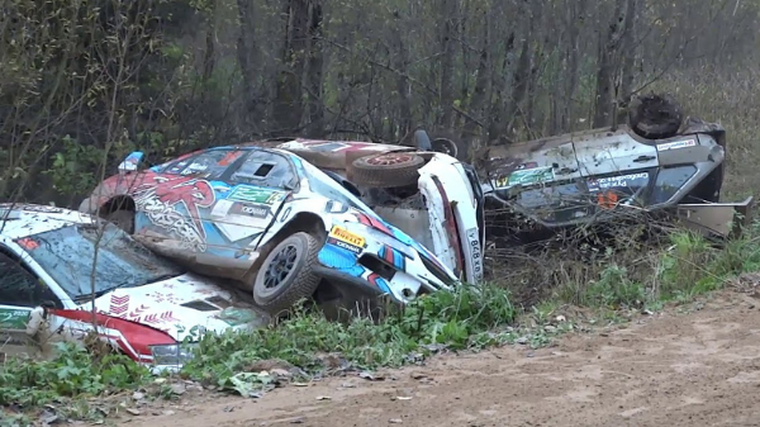 Officials at a Russian rally would have been left scratching their heads after seeing six vehicles crash out of action at the same turn in almost identical fashion.
After one driver slid off the road during the Rally Pushkinskie Gory 2020 event, a number of others skidded off the course and smashed into a car that had just done the same thing.
Possibly rain had changed the route after the reconnaissance run but thankfully no one was seriously hurt in the multiple accidents.
While it would have been disappointing for competitors and organisers to see so many vehicles stranded at the roadside, it is rather amusing how four of the cars managed to pile up on one another.
Thanks to Malcolm Yorston, technical director at the Imported Motor Vehicle Industry Association (VIA), for alerting us to this clip.
Autofile brings you a Friday Funny online every week and we would love to see any entertaining videos, pictures or stories related to all things automotive that you know of or want to share. Email them to editor@autofile.co.nz