Confidence with growth plans
Turners eyes more expansion in wake of used-car market rebounding after coronavirus lockdowns.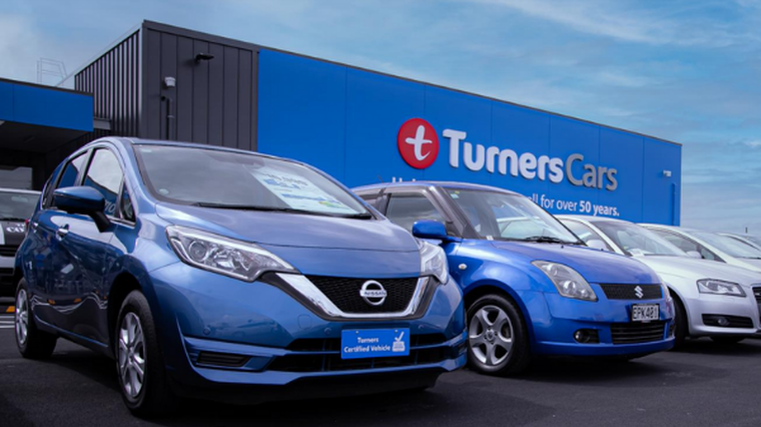 Margin expansion and market-share gains have helped Turners Automotive Group to deliver bottom-line growth.
In its annual report, released on June 25, the company adds a mix of diversified earnings is delivering the consistent growth plus yield its shareholders are looking for.
"Our growth plan has developed over the past 24 months and we are confident our actions will deliver continuing growth over the next three years," say chairman Grant Baker and Todd Hunter, chief executive officer.
"Four key areas will underpin our earnings growth. These will be a combination of physical and digital investments, and initiatives that are already under way."
The first of these "key areas" is retail optimisation "across people, property and processes". Others are:
· Vehicle purchasing decision-making using data and tools to help identify new sourcing opportunities, and ensure buyers are maximising opportunities.
· Growing premium lending within finance.
· Continued investment in digital and improving Turners' omni-channel customer experience, which allows consumers to engage with the company "however, whenever and wherever they want".
Hunter and Baker add: "Our focus is on organic growth, which will be funded out of retained earnings, and we are continually assessing ways to make our business more capital efficient.
"We have full confidence that our growth plans will support our continued positive momentum in the 2022 financial year."
2020/21 at a glance
·The used-car market proved resilient, rebounding strongly post-lockdowns.
· The acceleration of digital strategy and rigorous cost management saw strong profit lift in three out of four divisions of Turners.
· Margin expansion and market-share growth helped to deliver record profit.
· Robust annuity earnings from the finance and insurance sectors "validated" the company's diversified business model.
· The used-vehicle market demonstrated resilience during the year. Margin expansion was driven by buying initiatives, strong demand and restrained supply.
· The finance division is continuing to grow share of premium tier, high-quality borrowers with arrears at record lows.
· In insurance, there were a number of key competitive wins, risk-pricing adjustment and cost initiatives supporting operating profit growth of 50 per cent.
· As for credit management, there was a drop in revenue and profit. This was due to "market-wide conservatism" with respect to debt collection during first phase of the coronavirus pandemic. Debt load and collections work have recently been reinitiated.
Trading figures
Turners has reported record earnings for 2020/21 despite the Covid-disrupted year effectively reducing trading to a 10-month period.
Revenue was down by 11 per cent to $296.5 million. Net profit before tax went up by 29 per cent to $37.4m.
Underlying net profit before tax rose by 19 per cent to $34.3m. Net profit after tax climbed by 28 per cent to $26.9m.
There was a record dividend of 20 cents per share. This equated to a gross yield of 8.1 per cent per annum based on a share price of $3.42 as March 31. And earnings per share rose by 29 per cent to 31.4 cents.