Concept gets punked up
Vehicle-to-everything connectivity central to Nissan's vision of the future.
Posted on 16 November, 2023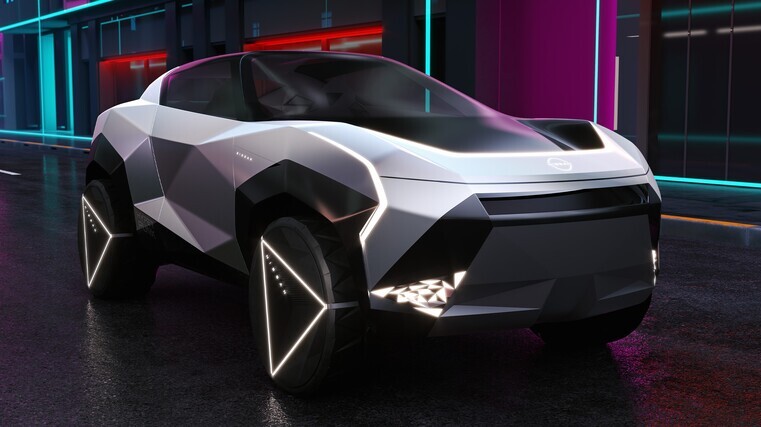 The Hyper Punk is a concept Nissan says is designed for content creators and artists, and wrapped in a "functional and stylish body style" with an all-electric driveline.
The concept, which was revealed at the Japan Mobility Show, is said to offer "seamless connections between the virtual and physical worlds".
Like others in the Hyper series, it will offer Nissan's vehicle-to-everything connectivity to ensure users can charge their devices from the car, anywhere and anytime.
Inside, the Hyper Punk features origami-styled interior elements that are said to mirror Japanese design, creating an interior space where "digital and art are fused together".
For instance, on-board cameras can capture the scenery around the car and use AI to convert the images to "manga-styled scenery or graphic patterns according to the owner's preferences".
The imagery can then be projected onto a three-screen display arranged around the driver, creating what Nissan says is "a space where reality and the world of the metaverse merges".
With AI and headrest biosensors, the Hyper Punk can detect the motorist's mood and automatically select the right music and lighting to "boost the driver's creativity and energy".
The concept offers an array of multi-faceted and polygonal surfaces Nissan says will ensure it stands out from the crowd. The head and tail lights mimic the same motif.
The silver paint changes with the light to give the panels greater depth, while the model's "superior aerodynamic performance" is described as a "bold, powerful style".
The biennial Japan Mobility Show was held at Tokyo Big Sight from October 26 to November 5.