Company expansion to cost $34m
New dealerships and workshops to be built by CAL Isuzu in Auckland and Whangarei.
Posted on 17 December, 2021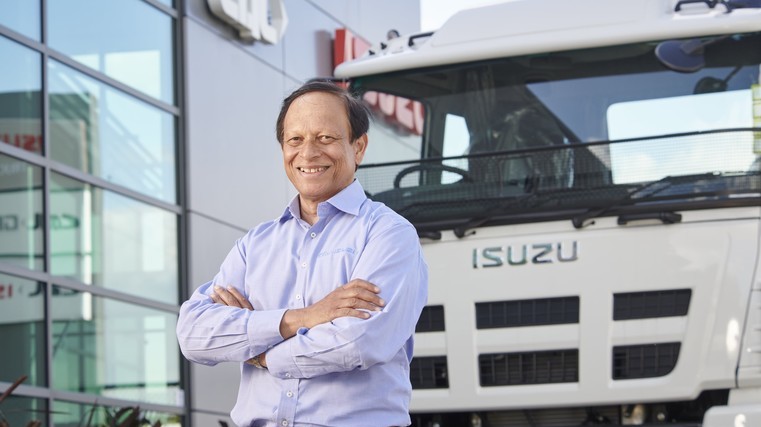 CAL Isuzu, New Zealand's largest independent Isuzu dealership, is building new dealerships and workshops costing a combined $34 million.
The facilities will be constructed in East Tamaki, Auckland, and Whangarei. They will cost $22m and $12m respectively.
Tenders for the building work will open soon with construction set to begin in mid-2022. It hoped both sites will be fully operational in early 2023.
The Whangarei operation will also grow its team numbers from three to around 12 once the facility is completed.
While many companies tightened the spending faucet during the coronavirus pandemic, Ashok Parbhu, the owner of CAL Isuzu, is upbeat and positive.
He says he's investing in these two new state-of-the-art facilities to lift CAL Isuzu's "already-excellent service to new levels".
The company, which has 187 employees, services about 55 per cent of the Isuzu truck market.
The multimillion-dollar upgrades will give CAL Isuzu the ability to customise trucks down to the finest detail.
Parbhu adds: "When the first lockdown occurred, people were spooked and cancelled orders with us. Materials were also in short supply.
"But rather than shrink our operations, I thought CAL Isuzu should work smarter and take advantage of the new landscape."
Before the Covid-19 outbreak, he had been working with a developer to lease new hi-tech facilities in Auckland. As the pandemic pressure mounted, the developer pulled out, which presented Parbhu with an opportunity.
"With the developer gone, my leadership team had a rethink. We felt the need to secure our future from the vagaries of the property market.
"We asked ourselves, what if we owned the land in both Auckland and Whangarei, and build instead of leasing them? After weighing up the pros and cons, we decided to look for land."