Classics worth $750k up for grabs
Owner's collection of vehicles going to auction after they leave New Zealand and relocate to US.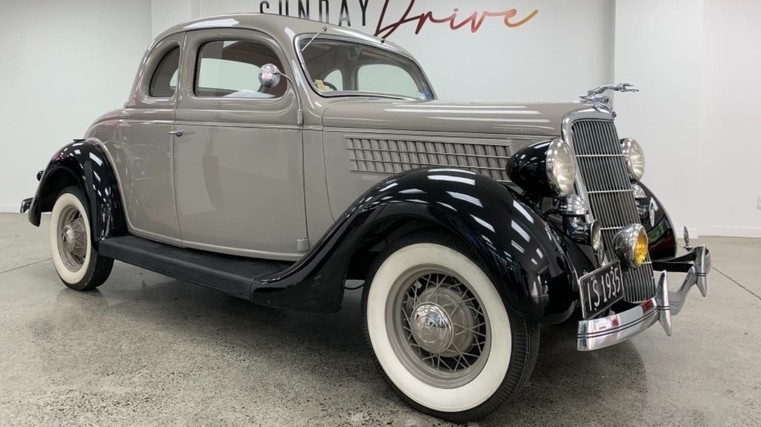 More than $750,000 worth of rare classic vehicles are being put up for auction online and all will come with a zero-dollar reserve.
The collection includes 21 cars, eight motorbikes and a range of antiques that have been stored at a Kaipara Harbour property for years.
Highlights include an award-winning 1935 Ford V8 Coupe, pictured above, with a rebuilt engine, a rumble seat and roll-down window, and a 1967 Ford Mustang with original mileage.
A 1965 Jaguar S, pictured below, featuring a restored motor, transmission, upholstery and respray is also expected to draw plenty of interest.
For motorcycle fans, an original 952 Matchless G.9 is the top lot in the listings that will be on Trade Me from May 13 to 22.
The auction is being presented by Auckland dealership Sunday Drive after the owner of the vehicles relocated back to the United States.
Taylor Campbell, Sunday Drive's dealer principal, says: "With a large portion of the vehicles being owned and stored by the current collector for decades, some even owned from new, each has a great story to tell."
Prospective buyers can view the lots at its showroom in Church St, Penrose, Monday to Saturday, 10am to 4pm.
For details of the auction listings, click here.