China faces further slide in sales
Nation's leading automotive body and carmakers remain cautious after slump in trade is tipped to extend into a third year.
Posted on 14 January, 2020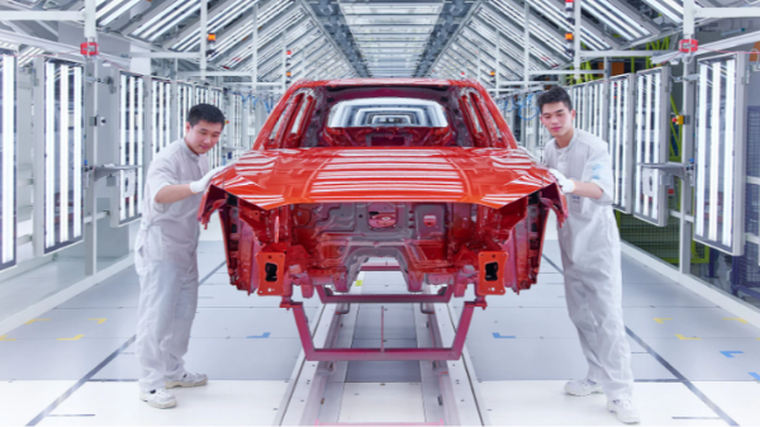 Automakers in China have been warned to expect "low-speed growth" in the world's largest car market, with predictions sales will shrink for the third consecutive year in 2020.
The China Association of Automobile Manufacturers (CAAM) is predicting a 2 per cent fall in vehicle sales over the coming year. It comes after an 8.2 per cent drop in 2019 when compared to 2018 figures.
China's top auto body also says vehicle sales declined for the 18th consecutive month in December. Annual sales started falling in 2018, by 2.8 per cent, halting a growth march that started in the 1990s, reports Reuters. Vehicle production also dropped 7.5 per cent from a year ago.
Despite the falls, the production and sales figures at 25.712 million units and 25.769 million units, respectively, remain the highest in the world, according to CAAM.
Passenger car sales, which account for more than 83 per cent of total vehicle sales, decreased 9.6 per cent from a year ago. Car production fell 9.2 per cent.
"We have moved away from the high-speed development stage. We have to accept the reality of low-speed development," Shi Jianhua, a senior official at CAAM, says.
"We had high-speed growth for a consecutive 28 years, which was really not bad."
International automakers have been wary of making predictions for the future after making major cuts to production and staffing levels last year. Some executives expect competition in the industry to weed out weaker players.
Ford says its China auto sales slumped more than a quarter in 2019 for a third year of decline. The latest drop, however, was slower than the 37 per cent plunge in 2018.
General Motors Co also saw a year-on-year fall in sales in 2019 and executives expect China's market to grow at a relatively slow pace.
Firms to report sales increases in China over the past year compared to 2018 included Japan's Toyota Motor Corp and Honda Motor Co as well as US electric-vehicle maker Tesla Inc.