Chevrolet joins Supercars for 2022
Marque's Camaro will fill the void on the championship grid that is being left by the demise of Holden.
Posted on 16 October, 2020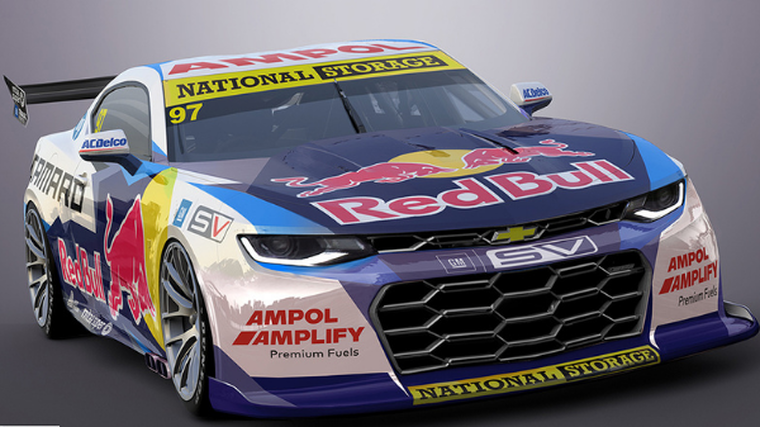 The Chevrolet Camaro ZL1 will join the Supercars Championship in 2022 and replace the outgoing Holden Commodores.
Supercars and Chevrolet's parent company General Motors (GM) have confirmed the American muscle car will take on the Ford Mustang in a new era for the sport.
The news comes ahead of the final Supercheap Auto Bathurst 1000 featuring factory-backed Holden Commodores, which takes place on October 18.
GM announced in February 2020 it was retiring the Holden brand by the end of the year. The current Commodores will race on in 2021, before the Gen3 Camaros debut the following season.
Holden factory team Triple Eight is spearheading the project, having been charged with the design of the Gen3 Camaro race car body by Supercars under the endorsement of GM.
The intellectual property for the race car will be retained by Supercars, meaning other teams will also be able to race Camaros, either by purchasing complete cars from Triple Eight or by building their own.
Sean Seamer, Supercars' chief executive officer, says: "It's great news to have GM continuing their presence in Australasia's leading motorsports category.
"The Camaro will play a key role in the development of our new generation of race cars, so when it hits the track, it's sure to excite not only our younger fans, but importantly, all those who remember the nameplate's rich history in the sport."
It won't be the first time Camaros have competed in the Australian Touring Car Championship. Bob Jane won the 1971 and '72 titles in a ZL1, while later entries included Kevin Bartlett's famous Channel 9-backed Z28.