Carmaker's Vision for future
Renault reveals concept with hydrogen fuel cell as it seeks to develop an entirely electric range.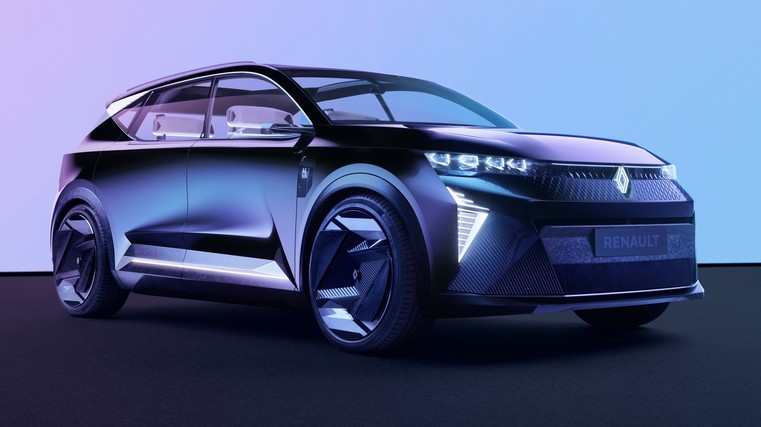 Renault has unveiled a prototype hydrogen fuel cell-powered SUV but says it will not be commercially available before 2030.
However, the French carmaker plans to launch a fully electric version of the car, dubbed the Scenic Vision, in 2024.
The SUV pairs a 160kW electric motor with a 40kWh battery and a 15kW fuel cell will extend the hydrogen car's range to 800km without recharging, Renault says.
It adds the battery will be twice as light, resulting in a 75 per cent reduction in carbon footprint compared to a conventional electric model.
In a push to enhance its green credentials, more than 70 per cent of the materials used in the vehicle will be renewable and 95 per cent of the SUV – including the battery – will be recyclable.
Renault says the Scenic Vision's onboard technology also enhances safety and will reduce accidents by 70 per cent.
The concept features 21-inch wheels with flaps on the rims for enhanced aerodynamic performance. When the car is travelling above 10kph, the flaps close to improve their aerodynamics, but when the car slows down and its speed drops below 10kph, the flaps open for better cooling.
The announcement of the Scenic Vision comes as Renault plans to split its electric vehicle and combustion engine businesses, with the aim of having an entirely electric range by 2030.