Car recovery is child's play
FRIDAY FUNNY: Boy uses toy vehicle to "help" dad out of trouble. PLUS – video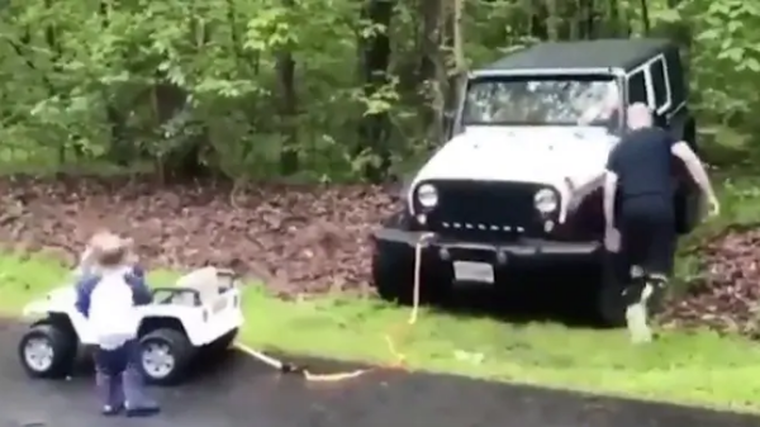 A special father-and-son moment has brought smiles to millions of people worldwide after the boy "helped" drag a vehicle out of a ditch.
After his dad's vehicle ended up off the road, the child brought out his own toy car and a tow rope.
As the youngster begins driving, his father gets into his own car and starts driving too. He even stalls briefly to complete the illusion of being helped out of the ditch by his son.
The video was posted on Twitter with the caption "Dad of the year" and has been viewed more than three million times.
Autofile brings you a Friday Funny online every week and we would love to see any entertaining videos, pictures or stories related to all things automotive that you know of or want to share. Email them to editor@autofile.co.nz