Car industry puts eFuels on agenda
The Motor Industry Association is calling on the government to look at synthetic liquid fuels to cut CO2 emissions.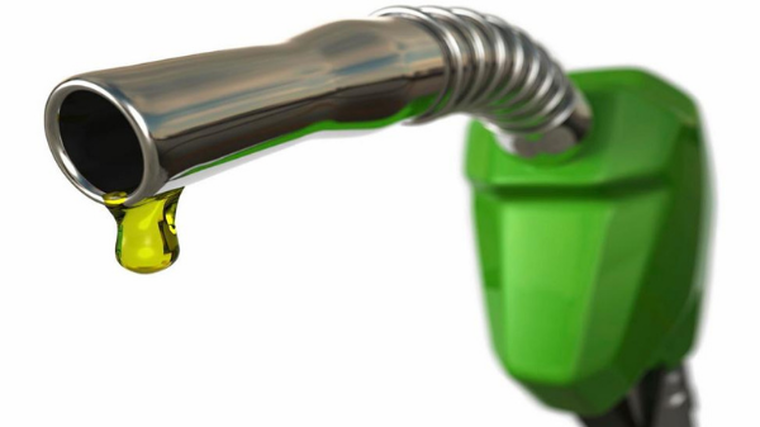 The Motor Industry Association (MIA) is flagging up eFuels as a way to reduce emissions from New Zealand's fleet.
Also known as synthetic liquid fuels, they are climate-neutral alternatives to conventional liquid fuels, and are suited to reducing carbon dioxide (CO2) emissions in the transport industry and heating market.
They can achieve reductions in greenhouse gases (GHGs) effectively and affordably up to climate neutrality, says the eFuel Alliance.
The MIA's call for the government to look into the use of eFuels on our shores comes in the wake of the Climate Change Commission's draft report.
The commission's wide-ranging proposals include banning sales of vehicles with internal combustion engines from at least 2035. It is also advocating for electric vehicles (EVs) to account for more than half of imports by the same year.
David Crawford, chief executive of the MIA, describes the rate of EV uptake that has been suggested as "in our view, optimistic" and adds the report misses an opportunity, "one which we will address in our submission and that is for eFuels".
He says synthetic liquid fuels would be well-suited to this country because of its relatively high fleet age and abundance of renewable electricity, particularly in the lower South Island.
"For example, when the current extension to Rio Tinto's contract at Tiwai Point smelter expires, then that electricity could be utilised to make eFuels to lower emissions of the entire fleet of light and heavy vehicles.
"New Zealand is also building more wind farms to meet its renewable electricity targets."
Crawford, pictured below, adds eFuels are "technically feasible" and can help this country to reach its 2050's net-zero emissions target.
The eFuel Alliance, which has its headquarters in Berlin, says synthetic liquid fuels are sustainable in two ways.
Firstly, they are produced from renewable electricity and release only as much CO2 as was previously captured to make eFuels.
Secondly, they can be used as liquid fuels in existing vehicles and infrastructure. The production of eFuels is also necessary to allow the chemical industry to operate in a climate-neutral manner.
As for the commission's draft report in general, Crawford says: "While most commentators are saying it is a wake-up call for industry and consumers, it's in the MIA's view also a reality check for government.
"It is the government that set the target for net-zero emissions by 2050 and the commission's report sets out a range of challenging policy implications the government needs to respond to if that target has any chance of being realised."
The MIA's view is that climate-change policies must address all sectors and all gases. "The draft report does that, but then goes on to make excuses for the agricultural sector and expects the heavy lifting for emission reductions, at least initially, to come from transport."
The MIA, Imported Motor Vehicle Industry Association (VIA), Motor Trade Association and AA have all criticised the government for focusing its GHG emissions policies on vehicles as they enter the fleet and missing those already in-service.
"EFuels could address in-fleet emissions reductions and is therefore, in my view, the most powerful GHG reduction idea we have seen for transport," says Crawford.
"We believe it is a technology we must collectively draw to the Climate Change Commission's attention for it to advocate research and development in a New Zealand context, and for us to make officials and ministers aware there are a range of solutions to reducing emissions from land, sea and air transport.
"This doesn't replace the need for hydrogen and EVs. But it is yet another technology we can utilise for transitioning away from traditional extractive forms of fuel."
Crawford adds that carbon-neutral fuel sources mean ICE vehicles can continue to be used along with existing infrastructure to support supplying that fuel.
"While the draft report touches on biofuels, it misses an opportunity to develop a carbon-neutral fuel source that quite a few vehicle manufacturers are now looking into.
"Then there is the advancement around developing second-generation biofuels sourced from bio-stock, such as wood. This is used to make a crude bio-oil from which petrol and diesel can be produced. Also known as 'drop-in' fuels, they are 100 per cent compatible with existing ICE engines and fuel-management systems."
About eFuels
The eFuel Alliance says synthetic liquid fuels are CO2-neutral alternatives to conventional energy carriers, and can make a decisive contribution to global energy transition by satisfying demand through renewable energy sources.
To make eFuels, the following is required:
• Electricity from renewable energy sources such as the sun or wind.
• Water to produce hydrogen through electrolysis processes.
• CO2 extracted from the atmosphere.
Because eFuels are produced by synthesising hydrogen and carbon, they are called synthetic liquid fuels.
For these synthetic energy sources to be used on a global scale, industrial production is required.
A sobering thought is more than 1.3 billion vehicles worldwide are powered by ICEs. In addition, there are about 22,000 aircraft and 50,000 ships globally. There are about 20 million heating systems in the EU alone that operate with conventional liquid fuels.