Car imports on the rise
The number of new and used passenger vehicles crossing our borders was up last month when compared to February.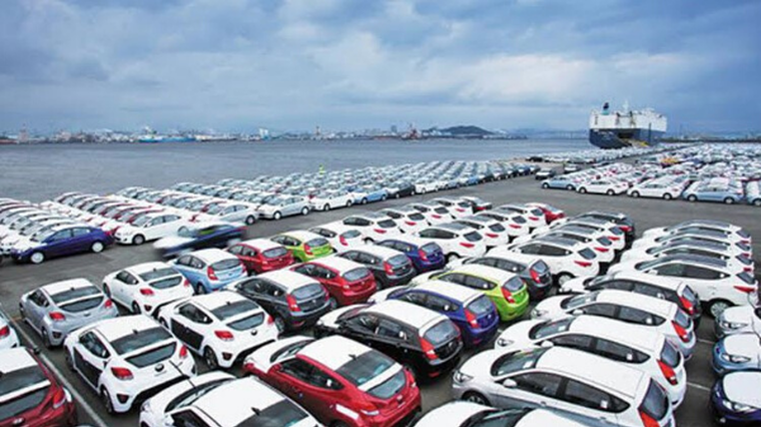 There were 8,259 used passenger vehicles imported into New Zealand during March, which is 35.3 per cent lower than for the same month a year ago.
However, the latest figure marked the second consecutive month of increases after 6,956 and 7,159 used cars were imported respectively in January and February this year.
Last month's total included 7,837 cars coming from Japan, which claimed a market share of 94.9 per cent, according to the figures from Customs NZ. This was slightly above its year-to-date share of 94.2 per cent.
Next up in March was Australia with 232 units and 2.8 per cent of the monthly total. The US claimed third place with 77 and was followed by the UK on 60 and Singapore on 33.
The overall total meant 4,509 fewer units crossed our borders than in March 2021.
The year-to-date tally stands at 22,374 vehicles, which is down 33.4 per cent from 33,598 at the same stage of 2021.
As for used light commercials, there were 306 imports in March – a 4.9 per cent drop from 324 units a year ago.
Last month's figure was also down 25.8 cent from the 415 units imported in February.
The total for the first three months of the year stands at 994, an increase of 17.4 per cent from 847 during the same period of last year.
New imports
There were 10,522 new passenger vehicles imported in March, which represented a 5.1 per cent decrease from the 11,091 units in the same month of last year.
In contrast, the latest monthly figure was up 17.9 per cent from February when 8,923 new cars crossed our borders.
Japan was the top source of new vehicles, accounting for 5,021 units, with South Korea second on 1,447. Thailand, China and Belgium were next on the list with 694, 661 and 585 units respectively.
The year-to-date figures of 25,845 are 9.9 per cent below the 28,669 recorded at the same stage a year ago.
For new light commercials, there were 2,780 units imported last month, which was 28.6 per cent less than the 3,896 seen in February 2021.
However, it was 16 per cent higher than the 2,397 units brought into the country during February.
Year-to-date there have been 8,418 new light commercials imported, a decrease of 2.6 per cent from 8,641 units after the first three months of 2021.
Overall, 23,509 vehicles, including trucks and buses, crossed our border in March, which was up from 19,815 the previous month.