Call to get in early for WOFs
Waka Kotahi says vehicle owners may be able to dodge the queues if they act ahead of an expected spike in inspections.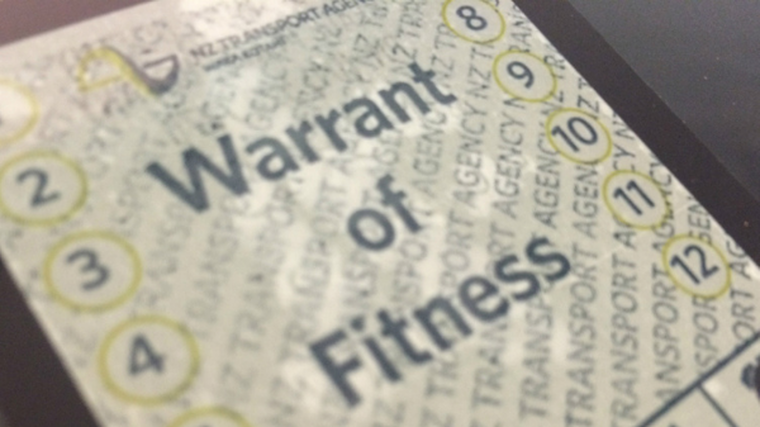 Motorists are being encouraged to consider getting warrant of fitness (WOF) inspections performed early to take advantage of a lull in demand one year after a Covid-19 lockdown.
Waka Kotahi NZ Transport Agency is making the call after nationwide restrictions in response to the pandemic kept most Kiwis at home during April.
As a result, the agency and the vehicle inspection industry expect the demand for WOFs and certificates of fitness (COFs) to be much lower this April than in previous years.
Most people were unable to have any expiring WOF or COF renewed in April 2020.
Many consumers took their vehicles for checks soon after the lockdown came to an end.
This is expected to mean increased demand for WOF inspections from May through to July 2021, when the 12-monthly documents issued during those months a year earlier expire.
Nicole Botherway, senior manager safer vehicles at Waka Kotahi, urges people who have WOFs or COFs due mid-year to consider booking an early inspection.
She says doing this in April means people will be more likely to book a time that suits them and they will avoid longer queues.
Following the lockdown and extensions granted for vehicle inspections that ended October 10, 2020, there remains about 131,000 active vehicles that are yet to renew their WOF or COF.
This is about 3.5 per cent of the 3.6 million vehicles granted exemptions from January 1 to October 10 last year.
"It's pleasing that so many people have ensured their vehicles have been inspected following the 2020 extensions, but there are still too many outstanding", adds Botherway.
"It's important for safety reasons that people have their vehicles inspected, and April is a great time to do that given the lower-than-normal demand expected."