BMW talks torque with new models
Marque's M division is set to boost its range in New Zealand with the addition of two all-wheel-drive cars.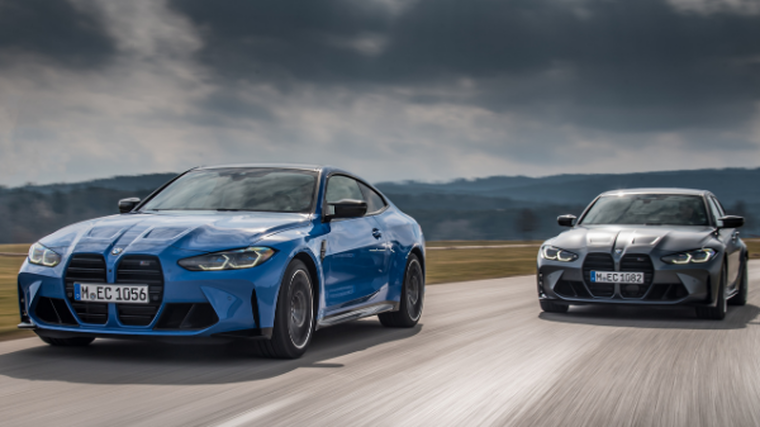 BMW M has added the M xDrive all-wheel-drive system to its sixth-generation M3 and M4 models, with the first deliveries due in New Zealand by the end of 2021.
The addition to variants in the line-up marks the first time the system, which promises enhanced traction and acceleration, has been offered on the M3 and M4 models.
M xDrive teams up with an Active M Differential to ensure fully variable distribution of drive torque between the rear wheels as the situation demands.
BMW says the intelligent system aids torque transfer from wheels to road without any loss of power.
The BMW M3 Competition Sedan and BMW M4 Competition Coupe models with M xDrive take 3.5 seconds to clock 0-100kph, which is 0.4 seconds quicker than their rear-wheel-drive equivalents.
The technology in the models is complemented by a redesigned double-joint spring strut front axle that features specially adapted front axle geometry and an individually tuned steering ratio.
M xDrive also allows the driver to tailor the car's all-wheel-drive system to the driving situation and their individual preferences.
There are three different power transmission modes, including the default 4WD setting and 4WD Sport. A 2WD mode sees drive power relayed solely to the rear wheels.
Traction can also be adjusted through 10 stages via the M Traction Control in the same way as on the rear-wheel-drive models.
Drivers can set and store their preferred M xDrive mode, together with settings for engine characteristics, damper response, steering characteristics, braking system and other parameters.
Following the launch of the variants will be the introduction of the all-new BMW M4 Convertible to New Zealand in 2022.