Big weekend for Subaru
For the third consecutive year, a fleet of Subaru vehicles will be out on course for the iconic Kathmandu Coast to Coast.
Posted on 07 February, 2019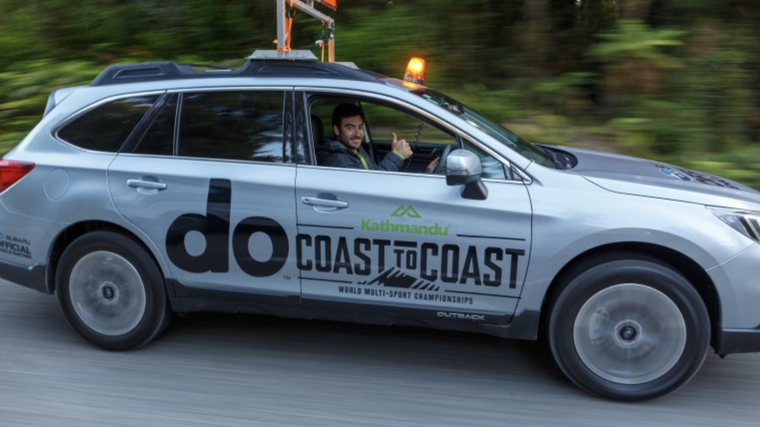 Subaru is the official vehicle supplier to the 243 km West Coast to East Coast of the South Island race, which is held on February 8 and 9. Subaru of New Zealand's marketing manager Daile Stephens says the brand's on-going partnership with the Kathmandu Coast to Coast is mutually beneficial.
"The Kathmandu Coast to Coast is such a bucket list event for so many Kiwis. We love seeing our Subaru vehicles out on course doing the event as lead and tail cars, alongside all the inspiring competitors. Subaru and this tough-yet-rewarding race both embody the spirit of New Zealanders getting the most out of the outdoors, so it creates a wonderful two-way synergy," says Stephens.
Kathmandu Coast to Coast event director Glen Currie and operations manager Bill Roxburgh will also be using their branded Subaru SUVs to transport themselves around doing the myriad of tasks involved with organising, setting up and delivering New Zealand's definitive multi-discipline race.
Subaru will also be keeping competitors and support crews well caffeinated, with a Subaru coffee container on site at Klondyke Corner. The Subaru-branded coffee container is supplied in conjunction with Subaru authorised dealership Armstrong Subaru Christchurch.
Because there are so many Subaru vehicles out on the course transporting support crews and gear around, Subaru and the Coast to Coast are setting up a VIP Subaru car park area at Klondyke Corner. Subaru owners who have registered before the event will have access to this prime parking spot.
Make sure you follow @subaru_nz on Instagram and on Facebook to see Subaru's social stories and updates over Friday and Saturday.