Big jump in Japanese used-car imports
There was a 16.9 per cent increase in used passenger vehicles brought into the country from Japan during October compared to the same month of 2018.
Posted on 04 November, 2019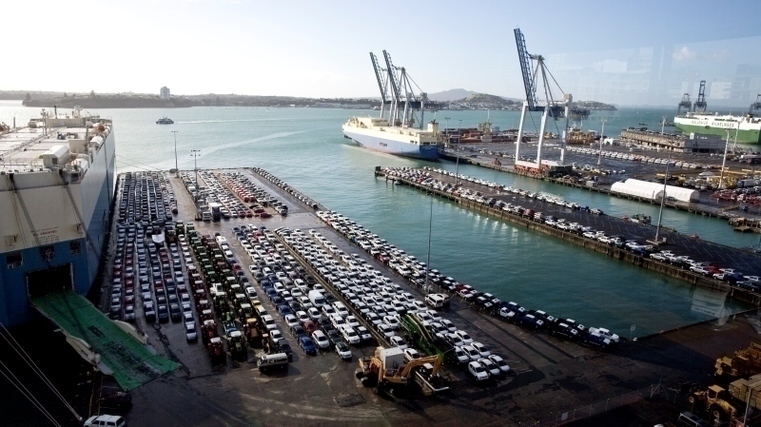 There were 9,875 used passenger vehicles imported into New Zealand during October to bump up the year-to-date total to 117,762 units.
Some 9,258 used cars and SUVs came into the country from Japan last month, which was 16.9 per cent more than the 7,917 units that crossed the border in October 2018.
In addition, there were 301 units imported from Australia during October, which was the lowest monthly total since January. Next up was Singapore with 127 units. The UK came third with 77, which was the third-highest total from that jurisdiction so far this year, while the total from the US was 72.
The year-to-date aggregate of 117,762 used passenger vehicles crossing our border represents a 1.1 per cent fall on the 119,024 units imported during the first 10 months of 2018.
Imports of new cars plunge
New imported passenger vehicle numbers tumbled during October with the 8,122 vehicles that crossed our borders down 26.2 per cent on the previous month's tally of 11,006. Year to date, 86,362 new cars have been imported, a decrease of five per cent compared to at the same stage the year before. The number of vehicles from Thailand and Germany held relatively steady last month, compared to September this year, but figures from Japan, Korea, China and the UK all took sharp nosedives of 31.6, 42, 90.8 and 57.5 per cent respectively.
Light commercials enjoy year-to-date climb
A total of 2,006 new light-commercial vehicles were imported last month, which was a 0.2 per cent decrease on October 2018 and a 22.2 per cent decrease on September 2019. The top three countries of export were Thailand, Japan and Germany with 1,622, 323 and 149 units respectively.
Year to date, 29,688 new commercials have crossed the border for an increase of 3.8 per cent, or 1093 units, compared to the same period the year before.
Used commercials bounce back
Used light-commercial vehicles enjoyed a rise in imports when compared to the same month in the previous year, with 737 units imported. This represented an increase of 18 per cent. It was also 200 more than came into the country in September this year. The year-to-date total is 528 higher than the same 10-month period in 2018 with 5,818 units crossing our borders thus far in 2019.