Automotive group eyes other markets
Owner of 2 Cheap Cars says if competition for vehicles gets too hot in Japan it will look elsewhere.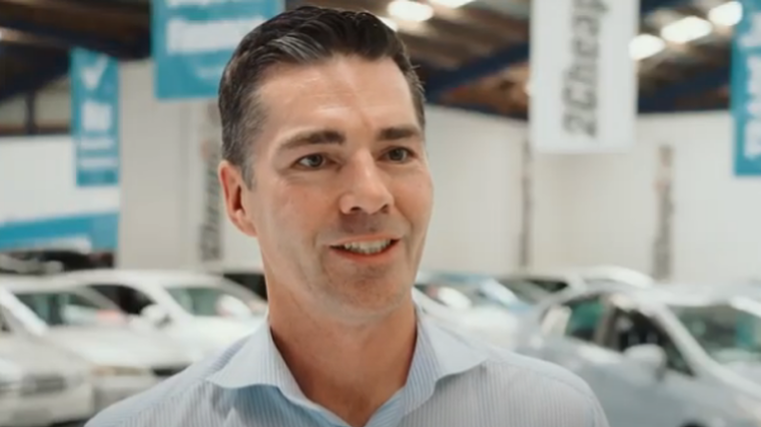 A major player in the used-import industry says the market will adjust if, and when, it faces extra competition from other jurisdictions for low-emissions vehicles (LEVs).
NZ Automotive Investments (NZAI), which owns 2 Cheap Cars, realises other countries may have greener models in their sights as global pressure grows to meet climate-change targets.
"It is difficult to predict how much competition will increase by in Japan," says David Page, chief executive officer. "But we are well-positioned to access cars from other markets if supply in Japan doesn't meet demand.
"We expect demand for clean cars will increase over time. As manufacturers increase volumes, prices will flow down. This will lead to an increase in BEVs, PHEVs and other LEVs as a percentage of sales."
Since the government's announcement of June 13 for interim BEV and PHEV discounts, the impact on 2 Cheap Cars has been limited because most of its compliant used cars are traditional hybrids and rebates on them will only start from January.
As for other trends, Page, pictured, notes there has been talk around impact on prices in Japan, which have seen some volatility, but believes it's too early to predict long-term outcomes.
"NZAI is one of a few used dealerships in New Zealand that has a Japanese-based procurement team selecting cars directly in Japan rather than relying on agents, with the great majority of EVs sourced from Japan," he says.
While he feels a fair level of information about the scheme has been provided by the MoT and Waka Kotahi, "like any change, there will be areas that need to be expanded on".
Rebates on BEVs and PHEVs that run until the end of 2021 are paid post-purchase by the NZTA – a process 2 Cheap Cars provides information about to customers so they are confident about models that attract discounts.
As for buyers needing loans to complete such purchases, Page says: "Financiers are working on solutions to assist customers, which may include funding the rebate."
NZIA expects increased demand for EVs, but it is hard to predict to what level.
"We have a long-term strategy, and are looking to increase supply of quality affordable EVs and hybrids to help meet demand.
"Supply is a risk. It is hard to predict what level of appetite other countries will have and how quickly they will come on-stream. We will be looking to provide our customers with a range of solutions to meet their needs."
Affordability key
NZAI says it holds a 7.5 per cent market share of used imports with 2 Cheap Cars selling 70,197 cars from 2012 to April 15 this year.
In 2020, for example, it retailed 51 EVs and 751 petrol hybrids. Some 21 per cent of such sales were in the last quarter of 2020/21 – up from eight per cent on the same period time in the prior year.
Looking at the bigger picture, Page says: "Availability, affordability and awareness will help accelerate mass-market adoption of electric and LEVs.
"Making sure EVs are affordable, safe and reliable will be fundamental to making the switch that needs to happen over time.
"There is still significant work to be done to ensure we have infrastructure in place around the country to enable Kiwis to confidently make the shift. To feel confident, it's important they understand the benefits and are provided with the right information to make informed decisions."
"The clean-car discount aims to increase uptake, which is good news for Kiwis looking to make the switch.
"The government is taking this action to help New Zealand meet its climate goals and achieve its 2050 carbon-neutral target.
"NZAI is supportive of this and agrees a transition towards LEVs over time will be essential to reduce New Zealand's carbon footprint.
"The rebate scheme will help increase awareness and improve understanding of EVs and hybrids, including why it is important transition to LEVs to achieve our climate goals."
Read more industry reaction to rebates and the clean-car discount in the July edition of Autofile magazine.