Aston Martin's first EV
Rapid E: Secrets of the first all-electric Aston Martin revealed.
Posted on 14 September, 2018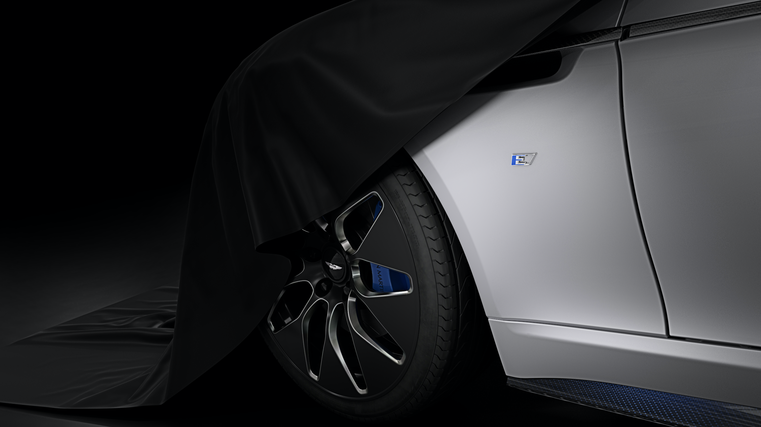 With the development of Aston Martin's first all-electric production car - the Rapide E - progressing swiftly, the British marque has confirmed a few technical details for the strictly limited 155-unit special edition.
Working closely with Williams Advanced Engineering (WAE) as its development partner, Aston Martin has utilised the hugely successful leader in electric vehicle (EV) technology to kickstart a new era for Aston Martin.
Throughout the development process, the engineering team have focused on achieving effective cooling of the batteries and motor to ensure consistent performance, while strict weight targets have been stringently observed using lightweight alloys and carbon composite materials
Rapide E will be powered by an 800V battery electrical architecture with 64kW installed capacity using over 5600 lithium ion 18650 format cylindrical cells.
These are mounted in a bespoke battery pack where the original 6.0-litre V12, its gearbox and fuel tank were located.
This battery system powers two rear-mounted electric motors producing a combined target output of just over 610PS and a colossal 950Nm of torque.
Rapide E's range target is over 322km under the Worldwide Harmonised Light Vehicle Test Procedure (WLTP).
Being an Aston Martin, the Rapide E is being developed with a high-performance objective. The projected top speed for the Rapide E is 250kph, with a sub-4.0sec 0-100kph time.
Aston Martin also argue that these figures are not restricted to a narrow window only when the batteries are fully-charged. Instead the target is for maximum performance on-demand throughout majority of the battery state of charge window, as would be expected from a conventional internal combustion-engined car.
This includes the ability to drive a full lap of the Nürburgring with absolutely no derating of the battery and the ability to cope with the daily demands of repeated hard acceleration and braking.
It has also been an objective of the project to retain and enhance the feel, character and delivery of the V12-engined Rapide S.
To this end, careful attention will be paid to the development and tuning of both the electric powertrain and the chassis, with particular focus applied to software integration.
Speaking of the Rapide E programme, Andy Palmer, CEO Aston Martin, commented: "As our first all-electric production model, Rapide E will fast-track our knowledge and help us ensure the character and high-performance capabilities of our future EV models and enhance the unique qualities found in all Aston Martins as we know them today. Rapide E will also serve as a critical step on our path to re-launching Lagonda as the world's first zero-emission luxury marque".
Rapide E will be built at the upcoming St. Athan production facility, announced as the future 'Home of Electrification' for both the Aston Martin and Lagonda brands.
Aston Martin is accepting expressions of interest via its global dealership network, with pricing available on application.
Customer deliveries are set for Q4 2019.