Used commercials drop 6.6%
In 2018, 12,167 used commercial vehicles were registered – a 6.6 per cent decrease on 2017's total.
Posted on 10 January, 2019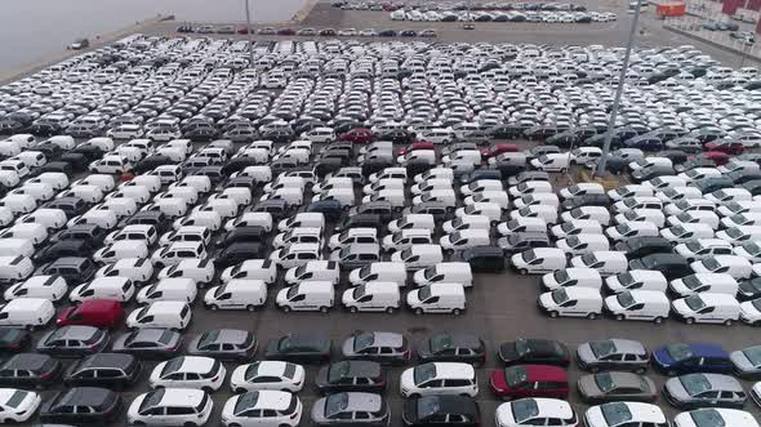 It was a slow year for used commercial vehicles with the sector showing an overall decline in registrations in 2018.
In total, 12,167 used commercials were registered in 2018 – a 6.6 per cent decrease on 2017's full-year total when 13,032 units were registered in New Zealand.
Toyota remained on top with 5,397 registrations during 2018 to end the year with a market share of 44.4 per cent. Its Hiace claimed the biggest market share of all models with 34 per cent thanks to 4,127 registrations in this sector.
Nissan came second on the marques ladder with 2,533 units for a market share of 20.8 per cent, while Ford finished third with 509 units and 4.2 per cent
The Nissan Caravan was runner-up in the models chart with 780 registrations for a 6.4 per cent share of the overall total, while Mazda's Bongo came third with 581 registrations and a 4.8 per cent. Nissan's NV200 finished fourth on 499 units to claim a 4.1 per cent market share.
Most regions recorded losses during 2018 compared with 2017. Wellington led the way with an 11 per cent fall – from 820 registrations in 2017 to 730 in 2018. It was followed by Auckland and Christchurch, which showed decreases of 9.8 and 8.1 per cent respectively
Despite this, Wanganui had an awesome year – up 61.7 per cent from 60 registrations in 2017 to 97 in 2018. Blenheim also performed well – up 48.8 per cent with 125 registrations in 2018
Registrations during December
Used commercial registrations fell to 849 last month when compared to December 2017's total of 1,044 registrations.
Toyota was again the market leader in the used commercial sector with 349 units registered in December 2018 and a market share of 41.1 per cent. Nissan and Fiat followed behind, with 169 and 48 respectively
Out of the main centres, Wellington recorded the biggest loss in registrations – a decrease of 25.8 per cent from 124 units in December 2017 to 92 last month. Christchurch fell by 25.8 per cent from 124 to 92 units, and Auckland recorded a 25.3 per cent loss from 501 units in December 2017 to 374 units last month.