Subaru and Federated Farmers join forces
Subaru of New Zealand is joining forces with Federated Farmers to launch a new partnership to support farmers who 'do'.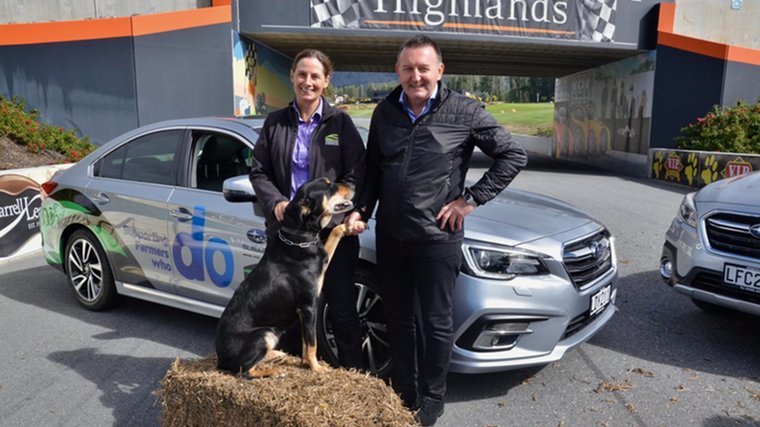 The federation's team of Territory Managers around the country will now have All-Wheel-Drive Subarus to help them get down every dusty, gravel road and driveway to meet farmers, hear their views and concerns and relay them to the federation's policy and advocacy staff. Subaru of New Zealand's Managing Director Wallis Dumper says there is a strong relevance for the ubiquitous Kiwi car brand to be partnering with Federated Farmers. "We recognise the farming community as a strong contributor to the New Zealand economy. Subaru already has partnerships with some major rural organisations, who we supply vehicles to, so when conversations began with Federated Farmers it was a very natural process to evolve to where we are today. "The capability of our vehicles has already been proven by others in the country's rural sector. Our SUV range, in particular, continues to rise in popularity with farmers. This is courtesy of the Subaru Outback, Forester and XV's off-road competence, high ground clearance and their practical space, which enables work or play," Mr Dumper says. Federated Farmers national president Katie Milne says the alliance with Subaru is a good fit. "New Zealand farmers are renowned as some of the most efficient producers of quality food on the planet, so we're delighted to partner with a brand that is also at the top of its game on a global scale." Ms Milne farms near Lake Brunner in the South Island, meaning her Subaru is "going to get a good test," she says. "Subarus are known for their versatility and ability to handle rugged terrain and foul weather. The West Coast is well-known for throwing a bit of weather about. I'm regularly up and over Arthur's Pass through summer and winter, and that can mean snow, driving rain and all the rest of it." The federation's aim is to add value to the business of farming for its members and encourage sustainability through sharing and promoting best management practice. Through the partnership with Federated Farmers, Subaru hopes to inspire and enable busy farmers to get out and do what they love, outside of their demanding, day-to-day lives running their farm. "Farmers don't have a normal 9am to 5pm job and they often get little time to themselves. We want to inspire them to 'do' what they love and enable some escape time off the farm through some of our partnership initiatives. Whether it's accessing their favourite fishing hole, golf course, ski-field or back-country hut, where they can enjoy a well-deserved break - a Subaru will enable them to 'do' that," Mr Dumper says.