Stink bugs found on roro ship in Australia
A vessel has been directed to return to anchorage until a plan has been submitted to the Department of Agriculture and Water Resources and approved by operational science division.
Posted on 02 November, 2018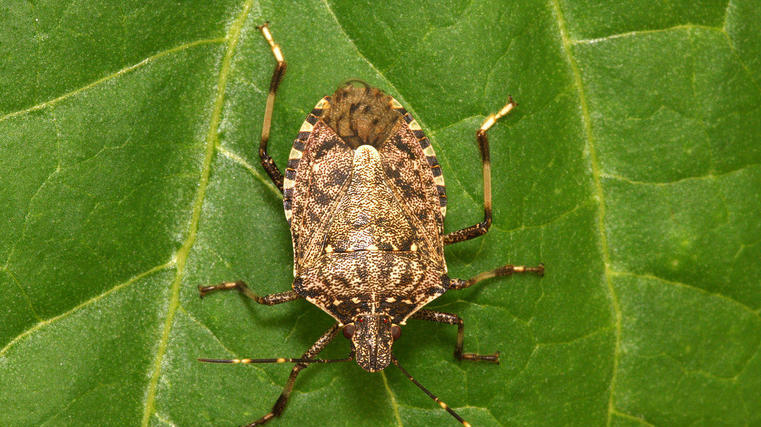 More than 100 stink bugs – many identified as brown marmorated stink bugs (BMSBs) – have been detected during a routine ship inspection at Ports of Brisbane.
The discovery was made when the international roll-on, roll-off vessel Triumph, voyage 1802, berthed in Australia on October 31 and began cargo discharge.
The inspector from the Department of Agriculture and Water Resources found "a number of suspected BMSBs", after which vessel operations were ceased pending further inspection and advice from entomology experts.
A team of biosecurity officers went back on-board after the ship had received a "hot py-fog" treatment. This is similar to pyrethrum and is intended to aggravate any live insects that may be hiding to flush them out and assist with inspection activity.
"This inspection on-board detected in excess of 100 stink bugs, with many being positively identified as BMSBs," says Adam Cottle, port operations team leader, biosecurity operations division. "This included live specimens."
"As a result, the cargo that was discharged requires a mandatory BMSB approved treatment. This will be methyl-bromide fumigation, sulfuryl fluoride fumigation or heat treatment on wharf of discharge.
"Directions have been issued for all cargo that was discharged and treatment is required to be undertaken as soon as possible, ideally within 48 hours of receipt of direction. If unable to be arranged within this timeframe, further control measures may be required such as tarping or containerisation of affected cargo.
"Cargo still on-board will not be permitted to discharge until the vessel and cargo have undergone a similar accepted treatment. The vessel has been directed to return to anchorage until a plan has been submitted to the department and approved by operational science division."