Ranger outstrips rivals
Blue oval's ute sells more than 1,400 units in a month for the second time this year.
Posted on 04 October, 2021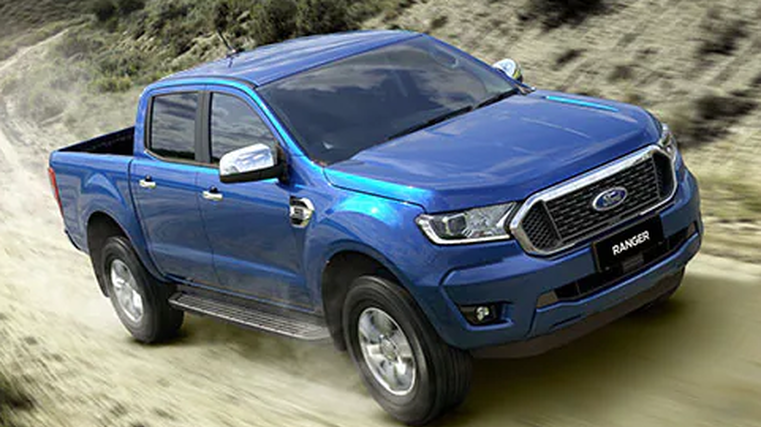 There were 4,644 new commercials sold last month, an increase of 46.6 per cent from 3,167 in September 2020 for a year-to-date total of 38,922.
The Ford Ranger, pictured, was September's best-selling commercial vehicle with 1,408 registrations, which was up 112.4 per cent compared to 663 in the same month of 2020.
It secured a monthly market share of 30.3 per cent and tops the year-to-date ladder with 8,645 sales.
The model's September total was also only just shy of the 1,418 registrations it achieved in July.
Toyota's Hilux was second last month with 648 sales, a 144.5 per cent increase from the same month of last year when it had 265 registrations. The model has sold 6,539 new units in the year to date.
Third place went to the Toyota Hiace after its sales rose by 90.2 per cent to 232 from 122 a year ago, taking it to 1,583 units so far in 2021.
The top three marques for light commercials in September were Ford with 1,503 units, Toyota on 941 and Mitsubishi with 299.
Year-to-date, there have been 38,922 light commercials sold, which is 36.5 per cent more than the 28,517 at the same stage a year ago.
Demand for new commercials was up across the country, with the highest increase of 276.7 per cent seen in Invercargill where registrations went from 60 in September 2020 to 226 last month.
In the main centres, Auckland's numbers rose 6.1 per cent from 1,058 to 1,123, Wellington was up 61.5 per cent from 208 to 336, while Christchurch went from 287 to 671 for a 133.8 per cent jump.