Nissan's profits fall
Nissan reported a 12 percent slide in operating profit in the most recent quarter due to foreign exchange rate losses, deteriorating sales mix and costs for dealing with a vehicle inspection scandal.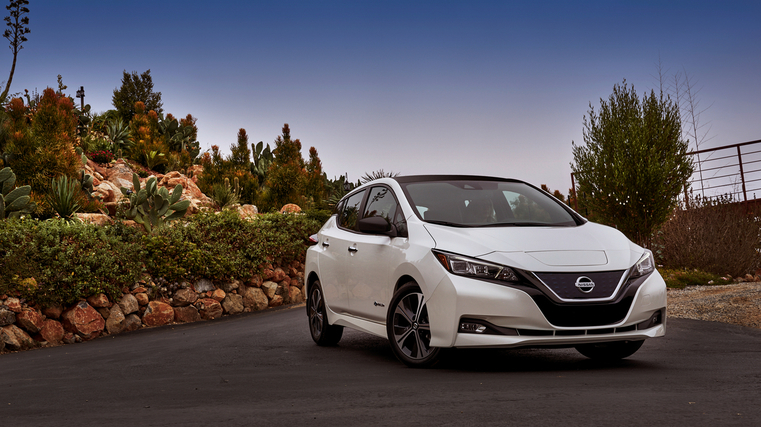 Operating profit declined to 210.5 billion yen (NZ$2.78 billion) in the fiscal fourth quarter ended March 31, the company announced in its earnings report on Monday.
Net income fell 32 per cent to 168.8 billion yen (NZ$2.21 billion) in the January-March period. Revenue dipped 0.9 per cent to 3.42 trillion yen (NZ$45 billion), as worldwide sales advanced 1.7 per cent to 1.7 million vehicles in the three-month period.
Nissan's results were hit by the yen's appreciation against the U.S. dollar and other currencies. The company also booked a 20 billion yen charge for the faulty final inspections that hammered the company in the domestic market last year.
However, Nissan was able to make some progress on reining in marketing and selling expenses, a top priority for CEO Hiroto Saikawa. Cutbacks on the outlay boosted global operating profit by 40.0 billion yen.
Still, operating profit in North America, Nissan's biggest sales centre, declined 15 percent to 100.4 billion yen in the fiscal fourth quarter.
That contrasts with a 30 per cent drop in North American operating profit for the full fiscal year.
The decrease in quarterly regional profit came as North American sales volume retreated 3 percent to 530,923 vehicles in the January-March period, on declines in the U.S. and Mexico.
Saikawa said Nissan was prepared to sacrifice some volume to bolster margins.
"In the medium term, of course, we want to aim for further growth in the U.S. market," Saikawa said at the company's global headquarters while announcing financial results.
"But in the short term, including this fiscal year, profitability has to be improved. That is the most salient point. I want to be very clear on that. Profitability recovery is the largest point."
Nissan said it also made progress in reducing global inventory. The worldwide backlog of unsold vehicles shrank to 880,000 units in March, from 990,000 in January, it said.