Market's top end booms
Annual sales of Lotus, Rolls-Royce and Bentley climb despite impact of global pandemic.
Posted on 12 January, 2022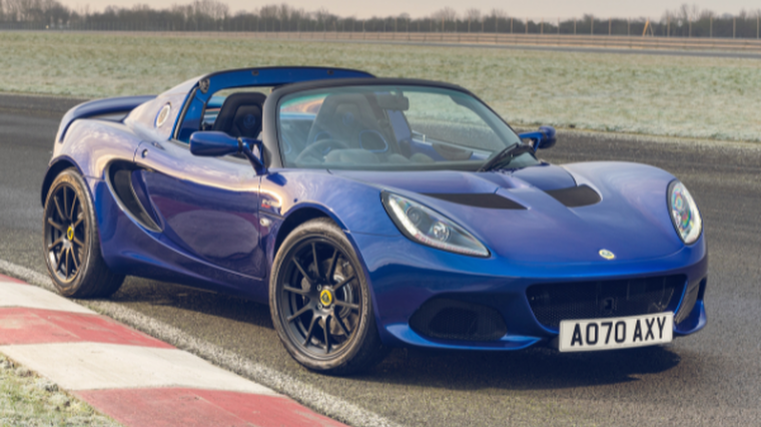 Lotus has posted its best annual global results since 2011 with 1,710 new cars sold in 2021 – the year the famous Elise, Exige and Evora ended production.
That compares with 1,378 sales in 2020 for an increase of 24 per cent. The Elise was the top-seller as fans sought to secure a piece of automotive history via the highly specced Sport 240 Final Edition, pictured, and Cup 250 Final Edition.
The company's performance was impressive worldwide. In Europe, the UK was up by 29 per cent with Belgium the star performer – up 37 per cent. North American retailers covering the US and Canada climbed by 111 per cent for their best performance in 10 years.
Records were broken in Asia-Pacific, where Japan had its best year since 2015, Australia since 2018 and Hong Kong since 2014.
Meanwhile, Rolls-Royce Motor Cars delivered its highest annual sales results in the marque's 117-year history during 2021.
The company sold 5,586 motor cars to global clients, which was up by 49 per cent on 2020. This overall figure includes all-time records in most regions, including greater China, the Americas and Asia-Pacific.
Growth has been driven principally by the Ghost, with demand surging following the launch of a Black Badge Ghost in October.
This, together with the continuing pre-eminence of the Cullinan and Phantom, has ensured order books are full well into the third quarter of 2022. The company's pre-owned programme also enjoyed record sales results last year.
Torsten Müller-Ötvös, chief executive officer, says: "It was a truly historic year for Rolls-Royce. We recorded our highest-ever annual sales, launched the latest addition to our Black Badge family, stunned the world with our coachbuilding capabilities and made huge strides into our all-electric future."
Finally, Bentley Motors had total sales of 14,659 in 2021, an increase of 31 per cent over the previous record year in 2020 when it had 11,206 registrations.
This was spurred by new models, a fresh product portfolio and increasing demand for hybridised models introduced under the company's Beyond100 strategic path to full electrification by 2030.
The success of the new hybrid option ensured the Bentayga remained its number-one model selling more in its fifth year of sales than ever before.
The Americas maintained its position as the biggest-selling market, selling more than ever before. China almost matched this performance for the first time in a decade.
Combined, the Americas and China contributed to 56 per cent of Bentley's total global sales.
The Asia-Pacific region posted an increase of 37 per cent and a record performance, delivering 1,651 vehicles compared to 1,203 in 2020.
Adrian Hallmark, chairman and CEO of Bentley Motors, says: "2021 was another year of unpredictability, although I'm delighted we overcame significant headwinds to deliver a breakthrough in our sales performance."