Kiwis line up Rally Turkey
Kiwis Dave Holder and Jason Farmer are lining up their final FIA Junior World Rally Championship event of the season with this week's Rally Turkey.
Posted on 14 September, 2018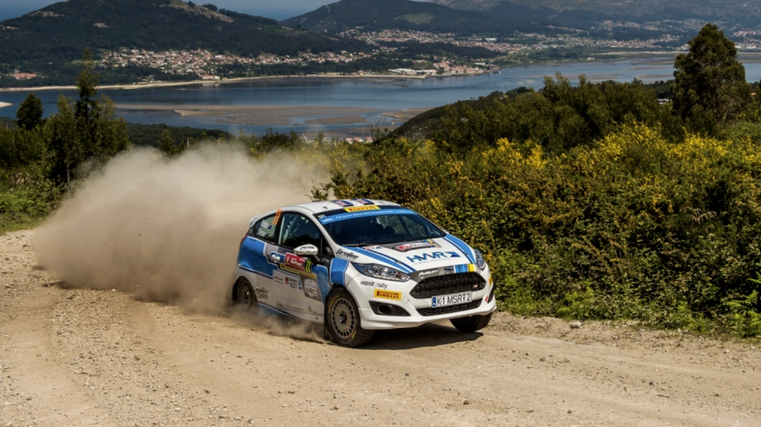 New Zealanders Dave Holder and Jason Farmer line up for their final FIA Junior World Rally Championship (JWRC) event of the season with this week's Rally Turkey promising the challenges of rough gravel stages and high in-car temperatures.
The first challenge for Holder and Farmer was even getting to the event.
"A big part of the preparation for this rally was time invested in securing the budget to get here," said Holder. "Fortunately, thanks to our shareholders and other people involved, we managed to get it across the line, but only a couple of weeks before the entry deadline, it was touch and go! So, for a start, I'm really happy to be here and be competing in the event."
Now the pair are ready to tackle what will be three testing days of rally competition in their JWRC-spec Ford Fiesta R2 EcoBoost rally car, identical to those run by the other 12 JWRC competitors.
"The route is very compact which is nice, but it's going to be very hot which will make things challenging. The roads themselves look really, really rough – you can see it even just from the video which doesn't normally show that kind of stuff. Our expectations are that we will try for a good run on the first pass of stages, and then try and survive the second pass."
Holder adds: "There have been a few comments comparing the roads to New Zealand, but from I've seen even with my limited international experience, I wouldn't say they're anything like New Zealand, but we'll see when we get on them at pace."
The pre-event preparation has involved considerable sweat of the physical kind as Holder did his best to ready himself for the 30-plus degree temperatures of Turkey in late summer.
"I spent some time in a sauna before I left – basically riding a bike in a race suit in a hot room, so hopefully some of that stuff pays off."
Holder is open about the fact that the stage times in earlier JWRC events this year have not been where he wanted them to be.
"We've done something quite different with the pace notes for this event, based on some advice from Hayden Paddon, so we're hopeful that will correlate into more confidence and some better stage times. We've been struggling with pace notes all year and the results have shown that. We've put a lot of work into this aspect over the last few weeks and feel good about the direction we've taken, so the main goal is to be putting in some better stage times."
He knows that looking after the Fiesta and its allocation of tyres will be vital.
"We're looking forward to giving it our best at this rally and go from there in terms of our options for next year."
Holder also extends his thanks to the shareholders and supporters who made sure he could complete his first season of international competition. "Without them, we would not have got to this round, so we'll be doing our very best."