Jaguar I-Pace snags top award
Jaguar I-Pace wins European Car of the Year 2019 award - 60 expert journalists chose Jaguar's all-electric performance SUV above six other finalists.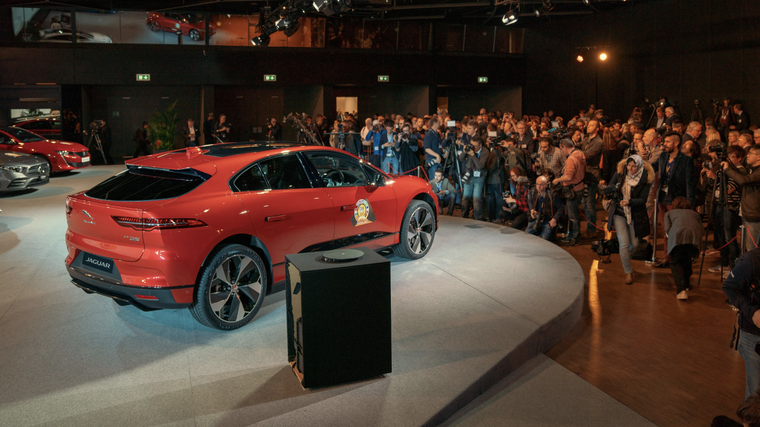 The all-electric Jaguar I-Pace has been voted 'Car of the Year' at the European Car of the Year Awards 2019. This is the first time a Jaguar has won the coveted prize.
The European Car of the Year jury comprises 60 motoring journalists from 23 countries, and the award recognises technical innovation, design, performance, efficiency and value for money.
Jaguar NZ general manager Steve Kenchington says the award is recognition of the level of design expertise that has gone into creating the exceptional new electric vehicle (EV).
"This award is one of the industry's most prestigious and is an endorsement of the next generation technology and refined innovation that have gone into the development of the I-Pace.
"Already well received by the New Zealand market, interest in the new model continues to grow with demand far exceeding supply before the first customer's vehicles have landed here," he says.
Kenchington says the technology behind the I-Pace has been developed from Formula E - a class of auto racing that uses only electric-powered cars. Jaguar's performance vehicles are tested by Kiwi drivers Mitch and Simon Evans on racing circuits around the world.
Designed and developed in the UK, the Jaguar I-Pace has had profound sales success globally, with more than 8,000 customer deliveries to date – 75 per cent of them in Europe.
The I-PACE has received 55 awards worldwide since it was revealed a year ago, including German, Norwegian and UK Car of the Year, BBC TopGear magazine EV of the Year, China Green Car of the Year, and Autobest's ECOBEST Award.