Industry round-up, July 1
Government details $3b infrastructure spend, Geneva Motor Show 2021 axed, panel to tackle transport issues.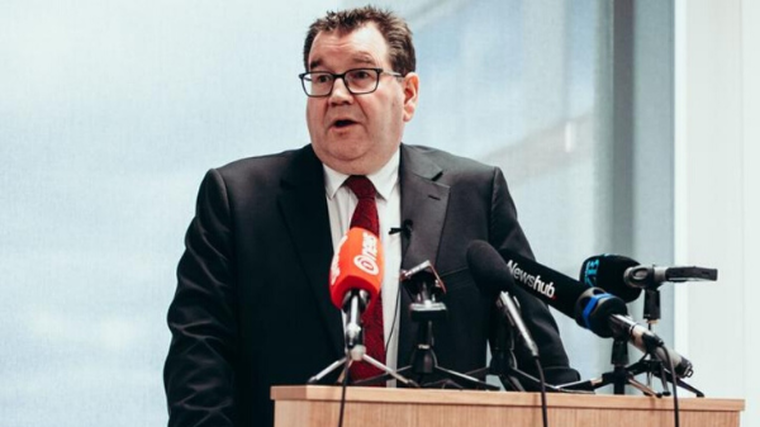 The government has announced it will spend $708 million on transport projects as part of a $3 billion infrastructure package.
It follows a call by ministers for groups to present "shovel-ready" projects to help lift the economy following the impact of the Covid-19 outbreak.
Grant Robertson, Minister for Finance, and Shane Jones, Minister for Infrastructure, on July 1 unveiled an initial list of 12 projects to be funded under the scheme.
Among them is a $55 million roading and land development project in Rotorua, while building a 12-hectare inland port at Whakatu in conjunction with Napier Port has been brought forward by five years.
The funding for transport overall will deliver a multimillion-dollar boost for roads, ports, cycleways and walkways, reports the New Zealand Herald.
Other areas to benefit include housing and urban development with $464m, environmental projects get $406m, community and social development will receive $607m. A further $210m will go towards climate resilience and flood protection schemes, $155m for transformative energy projects, $180m for large-scale construction and $50m for enhanced regional digital connectivity.
Robertson, pictured, revealed in his May budget that $3b would go towards infrastructure projects< https://autofile.co.nz/budget-50b-covid-19-fund-to-save-economy->. Cabinet has now decided on "key sectors it would like to support and general regional distribution of the fund".
The ministers claim the infrastructure investments will "create more than 20,000 jobs".
"This is about creating jobs as we recover and rebuild from the recession caused by the global Covid-19 pandemic," Robertson says in a statement.
"Building infrastructure is a key component of our economic recovery plan. It creates jobs and provides much-needed economic stimulus."
Geneva Motor Show axed for 2021
The organisers of the Geneva Motor Show have ditched plans for next year's event and want to sell up.
Officials say weak demand from carmakers and exhibitors prompted the decision to scrap the international event, which was due to take place in March 2021.
The 2020 event was cancelled just days before it was due to open in March due to the coronavirus. A number of other automotive events have also been axed this year because of the pandemic.
Organisers of the show in Switzerland made their latest call after most of the event's exhibitors who took part in a survey said they would "probably not participate" in a 2021 event and they would prefer to have it held in 2022.
"The automotive sector is currently going through a difficult phase, and exhibitors need time to recover from the effects of the pandemic," says the committee and council of the Foundation Salon International de l'Automobile, which organises the show.
The committee and council also announced plans on June 29 to sell the show's assets to owners of the Palexpo conference centre in Geneva where the event is held.
Panel to tackle transport issues
Speakers will address matters around sustainable transport and urban design during an event being organised by Intelligent Transport Systems New Zealand (ITS NZ).
The online discussion from 5.30-6.30pm on July 9 will consider those topics in relation to smarter city transport connections. It will also tackle issues about government transport agendas, transport modality, and infrastructure.
It is the second event aimed at ITS NZ's Young Transport Professionals Group. Panellists will include Gabriela Jimenez Rojas and Cass Kenworthy, both from engineering company Aurecon, and Edward Harvey from Evnex, which designs and builds electric vehicle charging solutions.
For more details about the online event or to join the Young Transport Professionals Group, visit ITSNZ.org/YTP.