Former VW boss charged
The former chief executive of the carmaker Volkswagen has been charged in Germany over his involvement in the carmaker's diesel emissions scandal.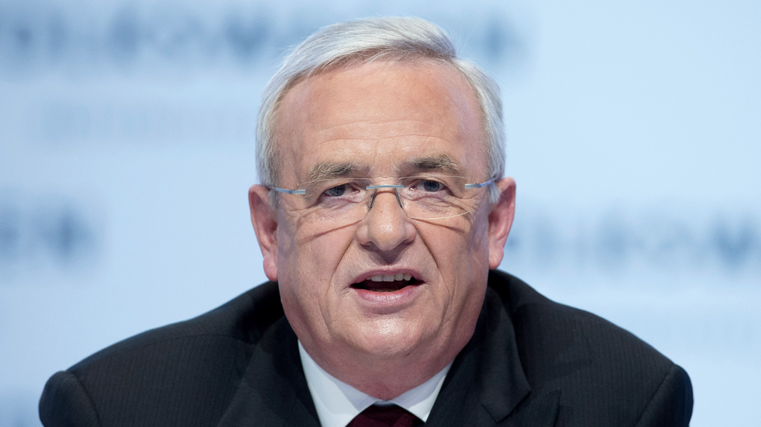 German prosecutors have charged former Volkswagen boss Martin Winterkorn with fraud over his role in the carmaker's diesel emissions scandal, more than three years after the scandal came to light.
The public prosecutor in Braunschweig said in a statement that Winterkorn and four other managers, who haven't been named, face charges of fraud.
"Former chief executive Dr. Martin Winterkorn is being charged with a particularly serious case of fraud, a violation of the law against unfair competition and breach of fiduciary trust," the prosecutors' office said in a statement.
He also neglected to inform customers of the illegal software and did not prevent the continued installation of such software, the prosecutors alleged.
They added that this had resulted in Volkswagen being slapped with much higher fines in Germany and the United States than would have been the case had he acted upon his charges.
The charge contradicts Volkswagen's unwavering insistence that no management members were involved. It also weakens the company's defence in related proceedings by shareholders — potentially adding billions of dollars to the scandal's already monumental cost.
Volkswagen admitted in September 2015 to having used illegal engine emissions software to cheat US pollution tests, costing the carmaker 29 billion euros so far.
Volkswagen's current chief executive Herbert Diess, who joined the carmaker in July 2015 and became CEO a year ago, said he was not among those charged.
"I am not among the accused. I do not expect to be charged," Diess said, speaking on the sidelines of the Shanghai auto show to Reuters.